I carefully flip over the narrow piece of wood. I run the paintbrush, a thin layer of the thick, white paint through the grooves of the carved circular pattern within it. It's getting hotter out.
Wiping my forehead with my green handkerchief, I turn up the volume on my cell. The mind-numbing, white noise activities that come with renovating a vintage trailer suit me well. I think about a trailer reno of my own, maybe next fall, as Ryan Adams sings in the background.
I'm still in Maine, where I'm doing a Workaway. In exchange for accommodation, I'm helping Nicole, a free-spirited, friendly Northerner renovate her Leyton trailer into a separate living space. She's off running errands, I'm setting the wet, long pieces of trim along the side of the camper.
I contemplated something poppier, but settled on Adams. I wanted something soulful, but as equally daydreamy and white-noisy as my meticulous renovation tasks. The solution, the revamped 1989.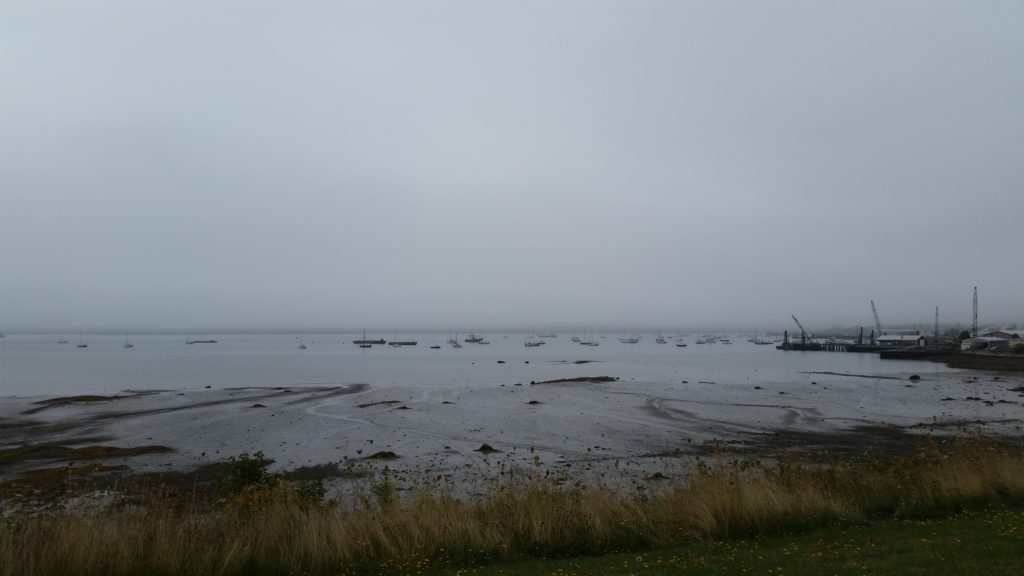 I was never Taylor Swift crazy, but always really enjoyed her music. I'd mouth along to her girl power mantras, turning up the most poignant choruses of I Knew You Were Trouble, or nodding my head enthusiastically along to Red. But as I started hearing releases from 1989, the same "yeah, get it girl!" punchiness lost it's shine.
Blank Space and Out of the Woods, while well written, wore off like a bad sugar rush.
Enter Adams.
I love Adam's version of 1989 because it gives me a chance to admire the artist behind the glitter and sprinkles. While Swift wants to give me a ride to an ex's house to demand he pay worthy tribute to me, Adams wants to sit, look at old photos, and play the guitar softly as I nibble on a warm oatmeal cookie.
Each reimagining of Swift's poppy beats are a Polaroid, photo booth snapshots of romance.
The first time I heard This Love from Adams, I was reconciling with an ex. The slow burn melody of the song reflected my sentiments completely. Click goes the camera, there I was in one of his old t-shirts, running my fingers through his hair. I covered myself in a blanket on his couch, his arms around me, feeling the haunting warmth of someone slowly coming back into focus.
With How You Get The Girl, another picture. As Ryan sings, "like a ghost shaking from the rain," I'm opening my front door to find a slightly damp, lost love with bags under his eyes. His face, the faces of any man who has disappointed me, the words, everything I ever wanted each of them to say.
This version succeeds in all the ways Swift's disappoints. In hers, a demanding, red-lipped designer clad narrator demands the audience of the man who jilted her, in Adams, a soft-spoken, hesitant one considers a reconciliation. Click.
The possibility of that moment, the romance of an unexpected love sweeps me into I Wish You Would, where I'm unable to sleep, wondering if each little creak is a pebble hitting my window pane. In Adam's reimagining, I'm lovesick, rapid clicks whenever I open the curtains, in hopes that the object of my unrequited desire will be standing on my front lawn with a boom box.
In that fantasy, I've fallen asleep while waiting up for my suitor. I dream in flashes of defeat, a quickened heartbeat after flirtatious words. The tightening of my chest.
"of monsters, who turn out to be just trees"
It's the innocence of emotion without expectation. Whether a tug brought on by nostalgia, or just a flicker of something that feels like promise, Ryan's sentimental sounds create an optimistic, nostalgic haze.