Season #7 of American Horror Story is almost upon us.
With a new season comes new faces, and of course… another season without Jessica Lange.
Here's what super fan Melissa (that's me, fools!) is looking forward the most from this season's American Horror Story: Cult. 
The Addition of Alison Pill
I don't know who Ivy Mayfair-Richards is, but she has a super dope hair cut and an affinity for sharp knives.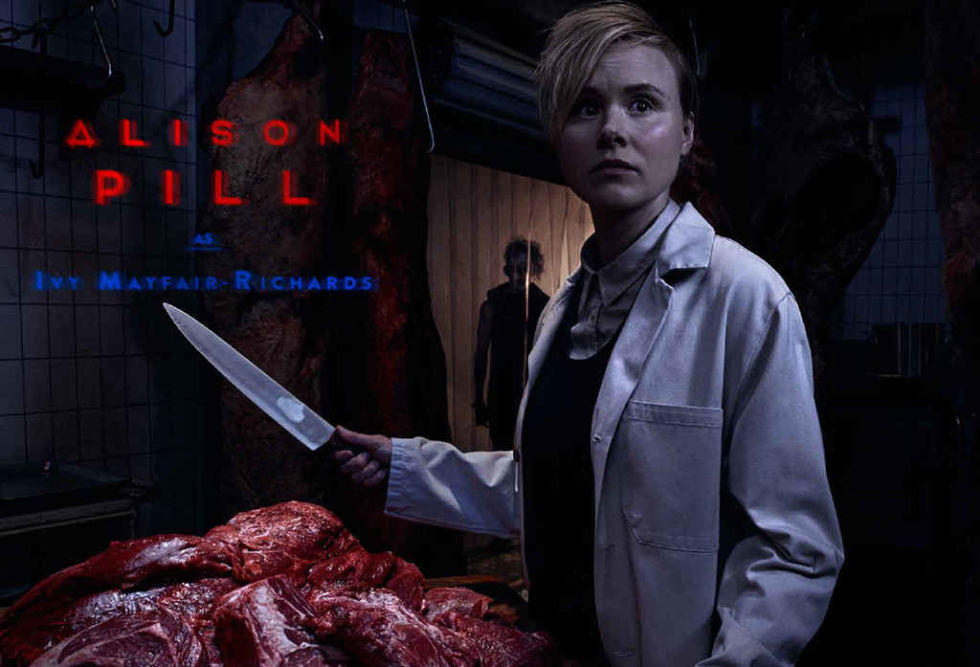 Alison Pill is a fantastic actress, and since AHS has superb casting, it makes sense that she would sign on. Beyond this official AHS image, it's not clear what kind of character she is, apart from working at a butchery (confirmed). Fans have guessed that the red text indicates that she'll be a Republican, as other photos have the text of the actor's name coming up in blue.
Billie Lourd Basically Playing A Hippie
Someone find out what shade of grey/icy blue her hair is, please. #hairgoals. I promise I'll try not to make this entire post about hair.
But I mean…
….LOOK AT HER HAIR.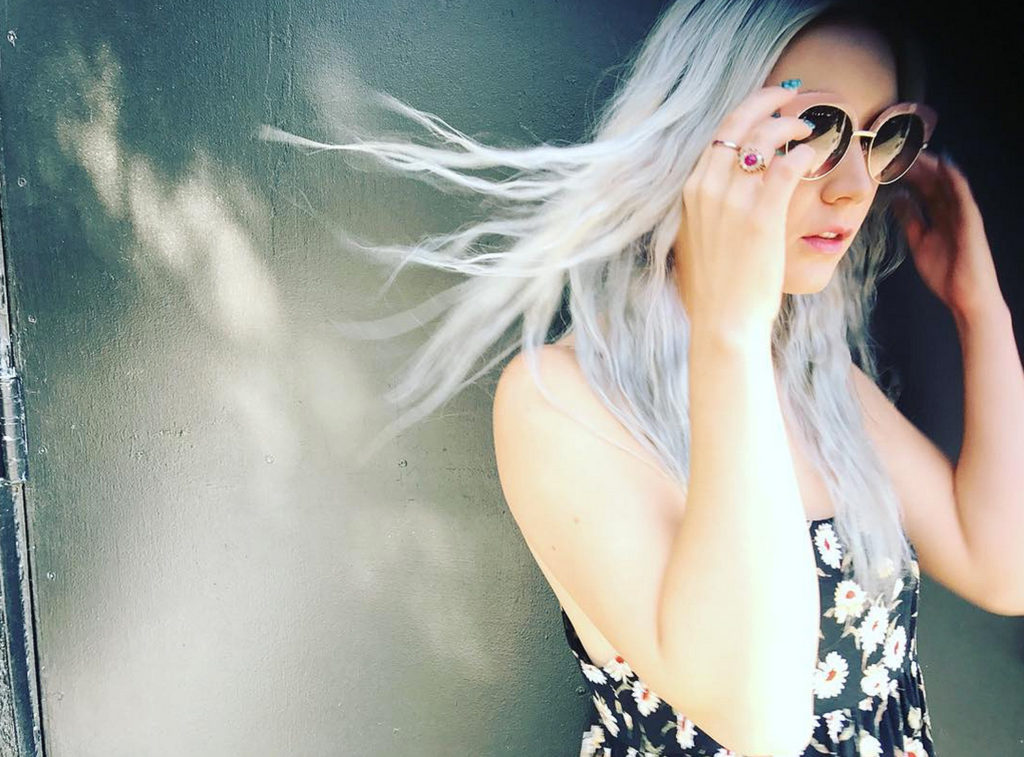 I wasn't a fan of Scream Queens (campy and appropriately cancelled), but I find Billie Lourd to be a really interesting and intriguing choice for AHS. Playing a character named Winter Anderson (to match her wintery hair), Lourd's doe-eyed, soft-spoken demeanor will be challenged and likely enhanced in this role.
The Suburban Setting
We haven't seen suburbia since Freak Show, and I personally, have missed it. This season takes place in small town in Michigan, perfect for the political undertones already confirmed for this season.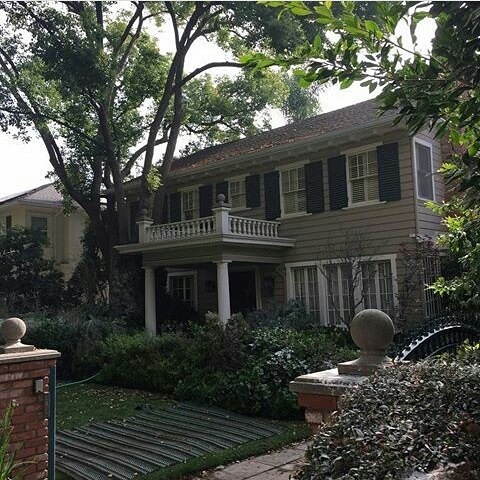 I'm a big fan of American Beauty, and if this season has the same haunting look/feel as that stepford-esque, tree-lined street had…. it's going to be incredible. The house above was reported as an official filming location. Called "Brookfield Heights", spoilers and teasers seem to suggest that this season is going to have multiple locations (new for AHS) of small town America where the horror happens.
Neat-o.
 Murphy's Spin On A Cult
I can't wait to see what Ryan Murphy has cooked up for this season. Out of all the themes, Freak Show and Coven were my favorite (found the plot lines and locations the most compelling), with Coven and Hotel having the best balance of horror and comedy.
However, when judging the quality of the location, themes, and characters and how scary the seasons actually were, I'd say Murder House is the clear winner. I didn't always feel this way (Freak Show was my favorite for a long time), but after a recent re-watch, I've decided Murder House has the most interesting and well-developed characters, as well as the most terrifying premise.
(We don't talk about Roanoke here.)
But I think Cult has a real shot at dethroning Murder House. I've always found cults to be kind of fascinating, and with an entire small town of emotionally charged characters during the 2016 Presidential Election, Murphy has a TON to play with.
Yes, please.
More Opportunities For Evan Peters Fan-Girling
Hi, I'm Melissa. I'm 30 years old and I'm a Evan Peters fangirl. In my humble and obviously biased opinion, Evan has played the most intriguing characters with the most depth.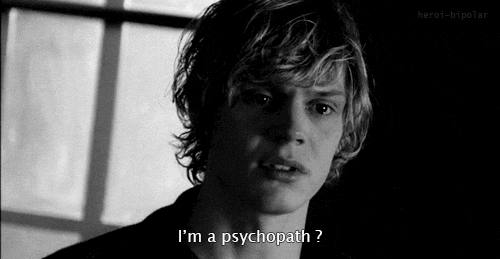 (This gives me an idea for another Evan-themed post that I will write at a later time, sitting in a bed of roses.) 
Peters played school shooter and disturbed teen Tate Langdon in Murder House, which was his most realistic and utterly terrifying character to date. (And yes, I'm including all the seasons). Since Murder House, Evans has been in every season, along with alum and fellow fan favorite Sarah Paulson.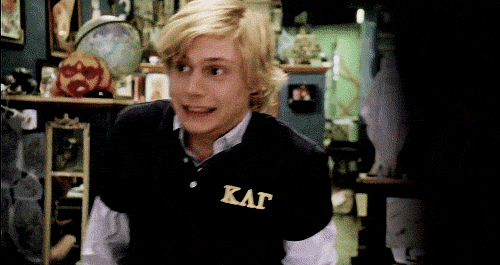 From a faithful husband accused of being a serial killer (Asylum), to a deformed carnival worker (Freak Show), Peters has played a variety of incredible roles. Most importantly, he played everyone's favorite Evan, hotel owner and all around crazy ass bastard, James Patrick March.
(I don't know who made this video, but it deserves an award. Needs a little more March, though.)
In Cult, he plays a character named Kai that has bright blue hair he sports in a man-bun which is…. pretty much everything I needed to get excited about this season.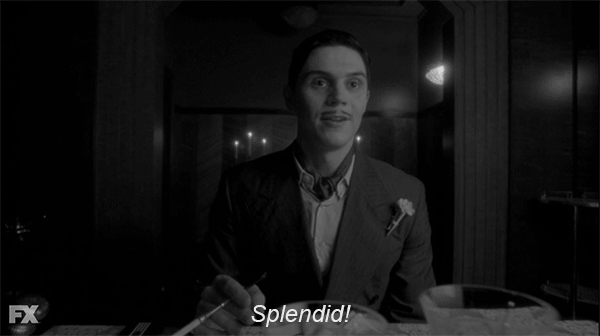 Splendid, indeed.
A One-Episode Appearance of Lena Dunham
Before you flip out, keep reading. I'm not excited that Lena Dunham was added to AHS. I'm a fan of Girls, but tend to agree with the r/AmericanHorrorStory subreddit that she was basically added as an attention-grab.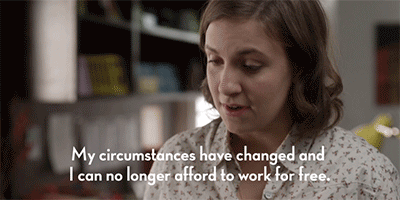 What I AM excited for, however, is the reactions of the previously mentioned subreddit, Twitter, and every and any Vulture.com like website bound to EXPLODE with snark after her episode.
Bring on the memes.
The Return of Twisty The Clown (gulp)
I ain't afraid of no clowns, but John Carroll Lynch was absolutely fucking terrifying as Twisty the Clown.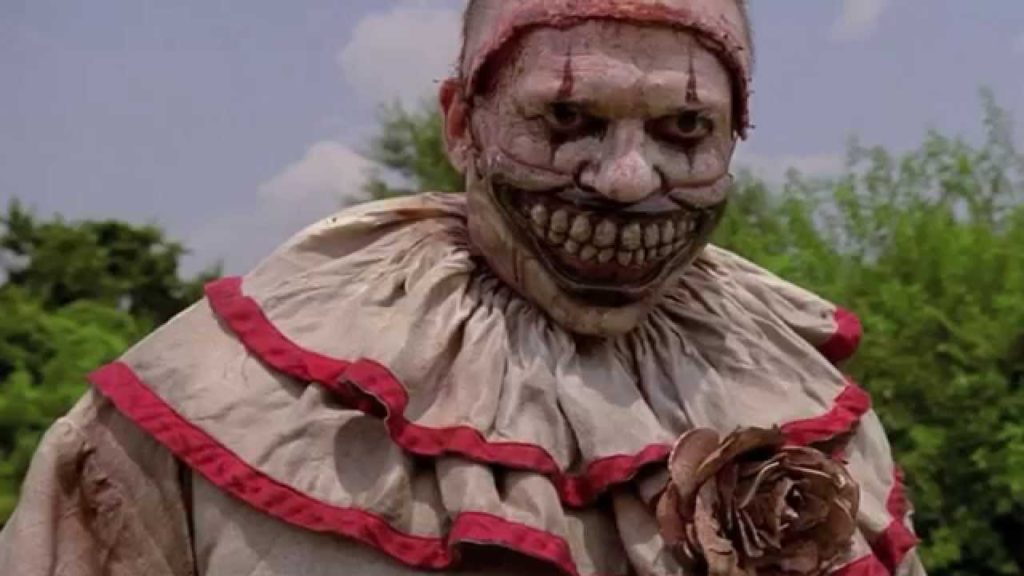 AUUUGUUGHGWUEHFWUEF1@#$ I CAN BARELY EVEN LOOK AT HIM.
When you actually watch Freak Show, you learn Twisty's really sad backstory and see how he got to be so fucking scary and horrible. But right up until you learn more about Twisty (in the two part Halloween episode, one of my favorite AHS episodes ever), it's really difficult to watch any scene with Lynch in it.
In Cult, Twisty returns (in some capacity), or at least as Ryan Murphy teased on Instagram in this fucking terrifying makes Goosebumps look like doctor's office Highlights magazine book cover.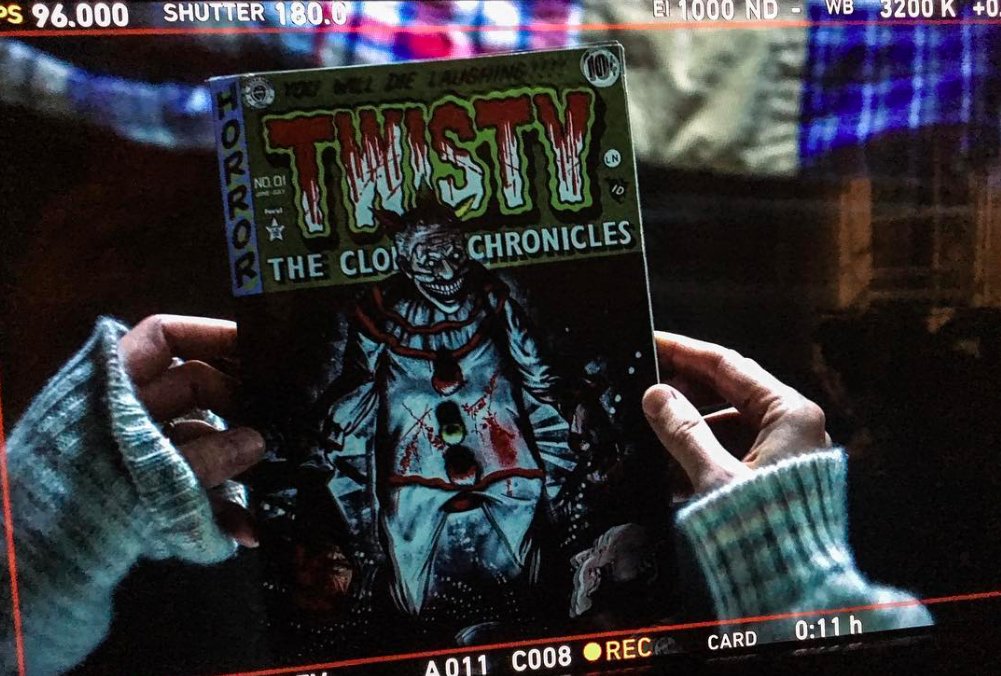 tl;dr?
This is going to be really, really good.