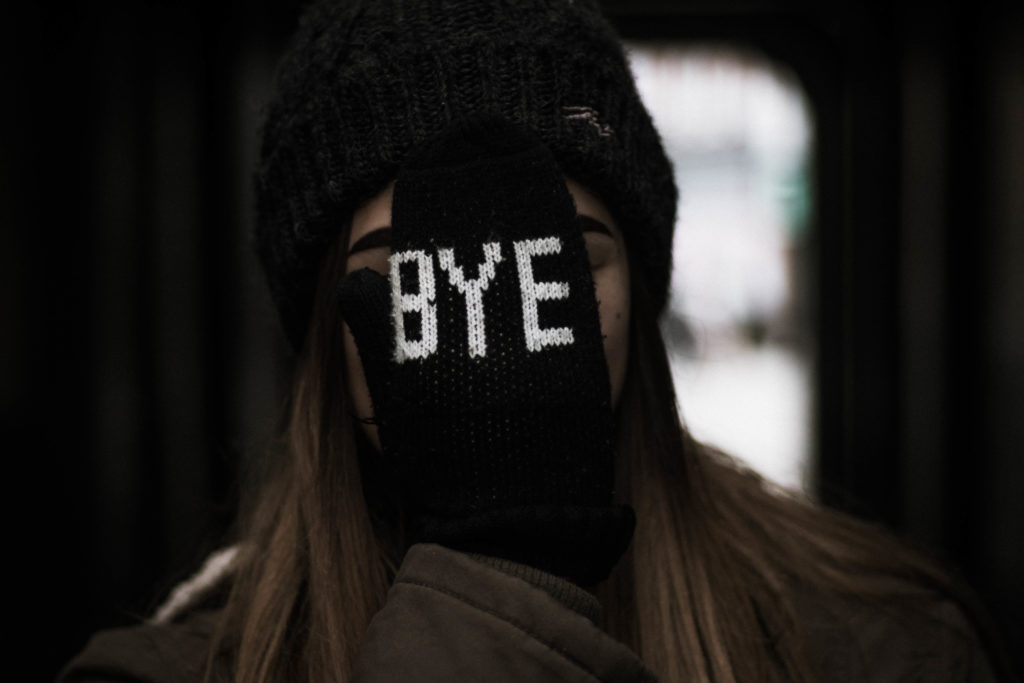 Don't have the budget to travel a lot, but still want to wander?
Check out Melissa's best (+ super affordable) drifty tips to getting around in 2018.
---
Center your trip around an interest.
This is honestly one of my favorite Drifty tips. Instead of trying to figure out a city to go to, figure out what you actually want to do when you get there. Pick something that typically doesn't cost a lot of money, such as hiking, laying on the beach, etc.
Want to booze around? Cool. Head on down to Savannah. Open container law and all that.
Want to get away to write? Find a cheap Airbnb in a town not too far away. One of my favorite 2017 adventures was to a farmhouse.  It was beautiful, quiet… and only 25 minutes from where I live.
When you think about your interests instead of your destination, you can be flexible about where and when you go.
Let Google Flights be your guide.
Google Flights is my favorite thing. Like seriously. You can browse by price, from one origin point. I frequently look for flights from RDU (two hours away), Myrtle Beach (1.5 hours away), and Wilmington (where I live) to see what's affordable over the next three months.
While I'd prefer to fly from Wilmington, sometimes it's worth it to fly from Raleigh. Like, save $200 – $300 worth it. Have a standing list of airports you could realistically fly from.
This tactic also clues me into cheap cities I can jet to. In fact, I could grab a roundtrip from Wilmington to Vancouver for around $300 this winter. Pick airports you could fly from, then start scanning the skies for cheap trip inspiration.
Book one way flights, one at a time.
Want to fly to Paris, but can't afford $1,200 upfront? Book one way first, then the way back later. By the time you're done booking, it may not be cheaper overall, but you have more time to pay for it.
I usually book a one way flight out, wait, then book a way back when I can afford it. This also provides opportunities for adventure, since you can pick another airport to connect in on the way back, etc.
Create your own layover.
When I was booking a route back to Raleigh from Los Angeles a few years ago, I noticed a layover in Phoenix.  Curious, I started to break apart the trip. Turns out, a flight from Phoenix to Raleigh was cheaper than a flight from Los Angeles to Phoenix to Raleigh.
And the flight from LAX to Phoenix? $30. Thirty fucking dollars. So I booked a flight from LAX to Phoenix with Spirit Airlines, then booked a flight from Phoenix to Raleigh the next day. Overall, I paid the same amount for 24 hours in Phoenix that I would have for a shitty, all day flight from LAX to RDU.
Know your travel trade sites.
I define travel trade as sites where they do work/exchange. My go-tos are Trusted Housesitters and Workaway. Both sites offer unique work opportunities in exchange for free accomodations.
Before you knock it, check it out. I babysat a cat in England once with Trusted Housesitters, and helped renovate a RV up in Maine. Both were truly one-of-a-kind experiences I never could have had in a hotel.
For adventurous, hardworking types, check out Workaway. Pet-sitters and introverts, check out Trusted Housesitters. Both take a little bit of networking, but so so worth it.
Know yourself.
You can get drifty without making yourself go crazy. If you're a quiet person who typically likes quiet places, maybe don't jet off to a Of Monsters + Men concert by yourself in a new city. I mean, I'd recommend it, but when it comes to traveling solo, you have to work within some kind of comfort zone to have fun.
What are you into? Museums? Philadelphia has a ton of them. Food? Detroit is having a foodie moment.
It's all about assessing what you'd enjoy so much, it would be worth going alone. I went to see Dashboard solo in New Orleans, and it was one of the best times I've ever had.
Know your cheap airlines.
Repeat after me – JetBlue, Spirit, WOWAir, Norwegian and Frontier. Repeat. These airlines are super super cheap, meaning cheap flights to exotic places. Explore their route maps and know their rules.
Sure, you might have to check a bag and print out your boarding pass ahead of time, but most of these airlines can be anywhere from $100 – $400 cheaper than big airlines. Without the frill.
Since a lot of them only fly through a few places, you might have to fly from JFK, Boston or Miami… but once you have a significant part of your travel booked, you can look for cheaper flights or alternative options to get to those cities.
Example: Fly to Iceland from Boston, pay around $200 for a one way trip. Later, book a $100 flight from wherever you live to Boston. You have to be strategic about flight times and whatnot, but you'll save hundreds of dollars upfront.
Stay in a hostel.
I know, I know. But hear me out.
Hostels are known for encouraging socialization. Staying in a hotel when you travel alone can be incredibly lonely. At many hostels, even a cheap, single person room is cheaper than a hotel. You get the benefits of having a private space while taking advantage of the common areas, where friends are made.
And hostels aren't just for Europe. I've stayed in hostels in Los Angeles and New Orleans, and loved them. Just do your research, be safe, and if you're not cool with bunk beds, splurge for a private space.
Do something unconventional.
I have a sneaky getaway at a local beach. During the off-season, I'll go and stay there for one night with my dog. It's cold, sure, but it's cheap, and my favorite bar isn't too far away. I always have fun because it's different, it fits me, and it's super affordable.
Travel doesn't need to be far to be fulfilling.
Take the fucking train.
I love Amtrak. It's old timey and romantic. I have it on my bucket list to ride up the coast of California on a train.
Also: it's cheap.
I know you're thinking about how much longer it would take but honestly, by the time you go through security and whatnot, the travel time is sometimes pretty close. Plus, you don't have to check any luggage, have more room to sleep, and don't have to worry about snakes.
(That's a snakes on a plane joke, people.)
Explore something small.
Love film? Go find an independent theater you haven't been to. Love coffee? Find a coffee shop a few hours away.
You don't always need to center trips around big, shiny, destinations. Sometimes the little things bring the most fulfillment.
I personally love The Rialto in Raleigh, and it's only a two hour adventure. I can turn it around in a day if I want to, and I still feel like I've done something exciting.
Already looking to travel, but need tips on packing?
Check out our essential list of items to pack for Iceland, Europe, and beyond.