So Jack White has a recording studio in Detroit.
And it's kind of awesome.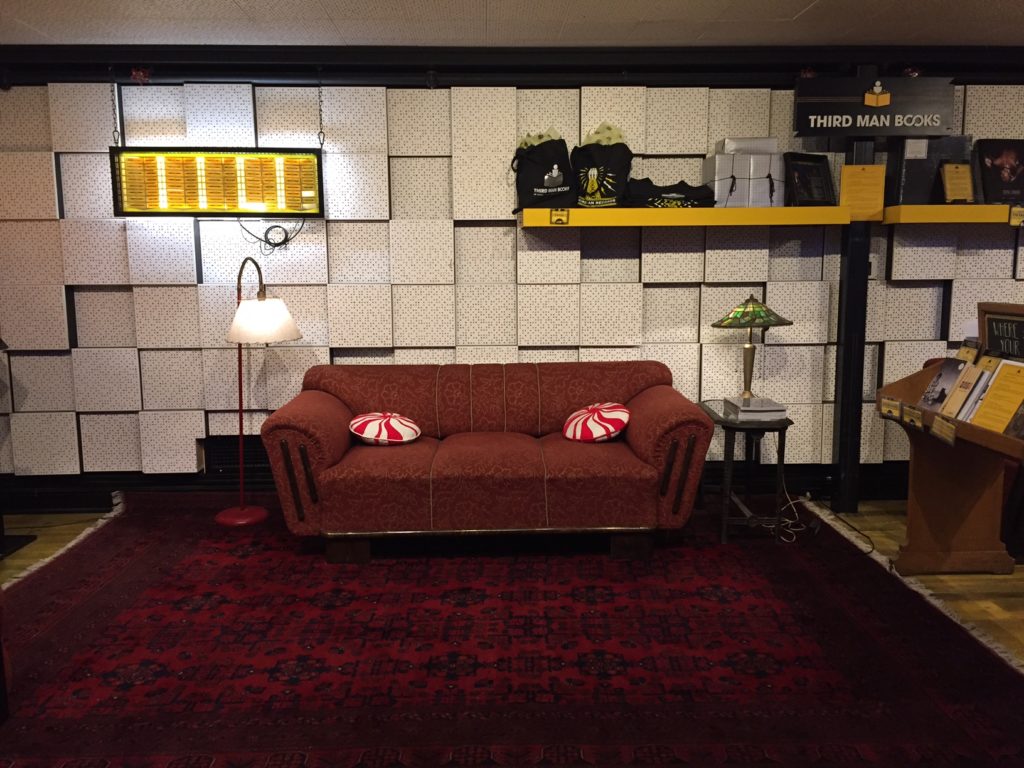 It has everything you'd expect from Jack White, or any hipstery musician. Whiffle Balls and Bat sets, a photo booth, and lots of abstracty stickers and souvenirs you can buy. I bought my co-worker Chris a notebook, and he liked it very much.
He cried from joy (at least, in my version of the story).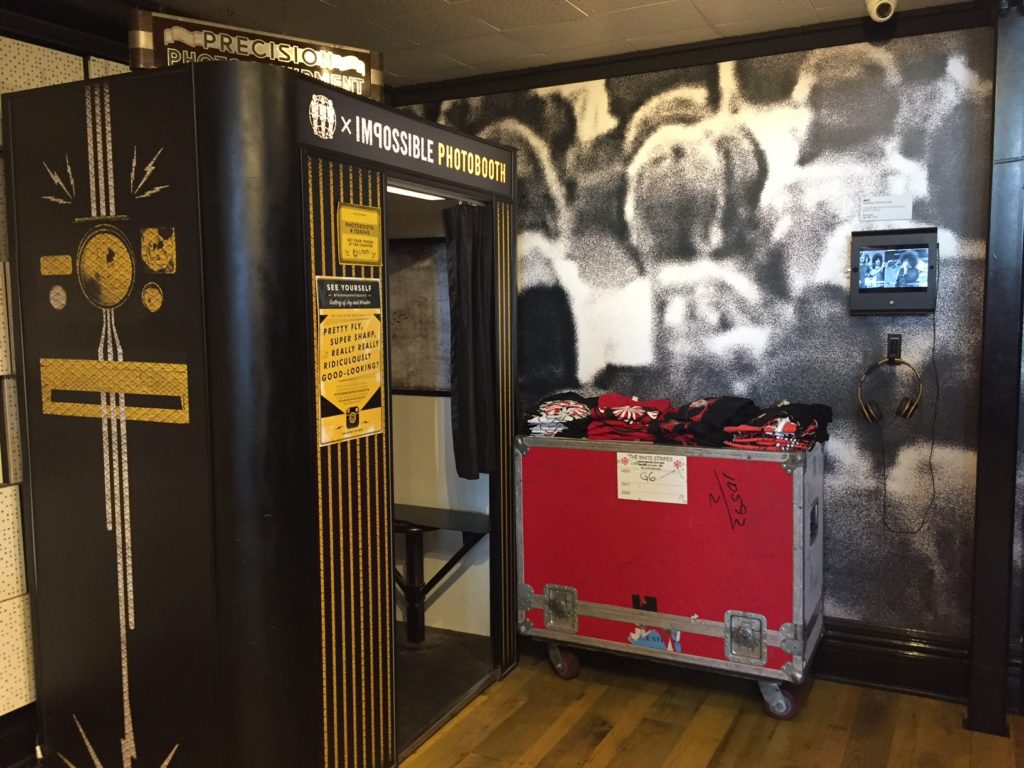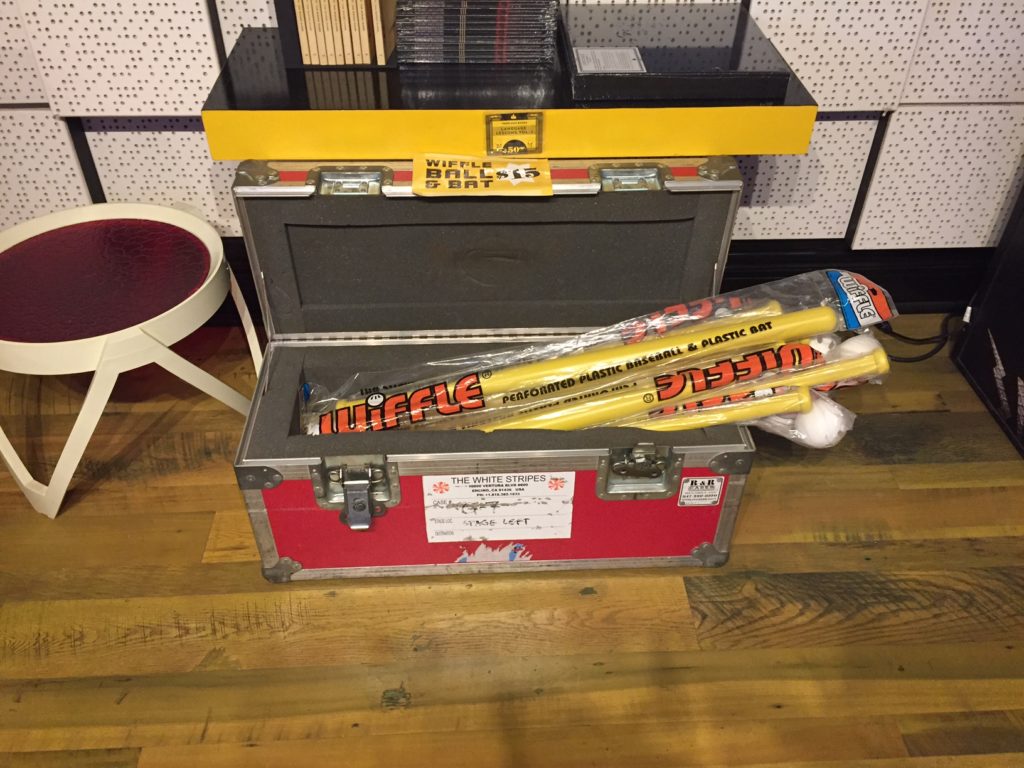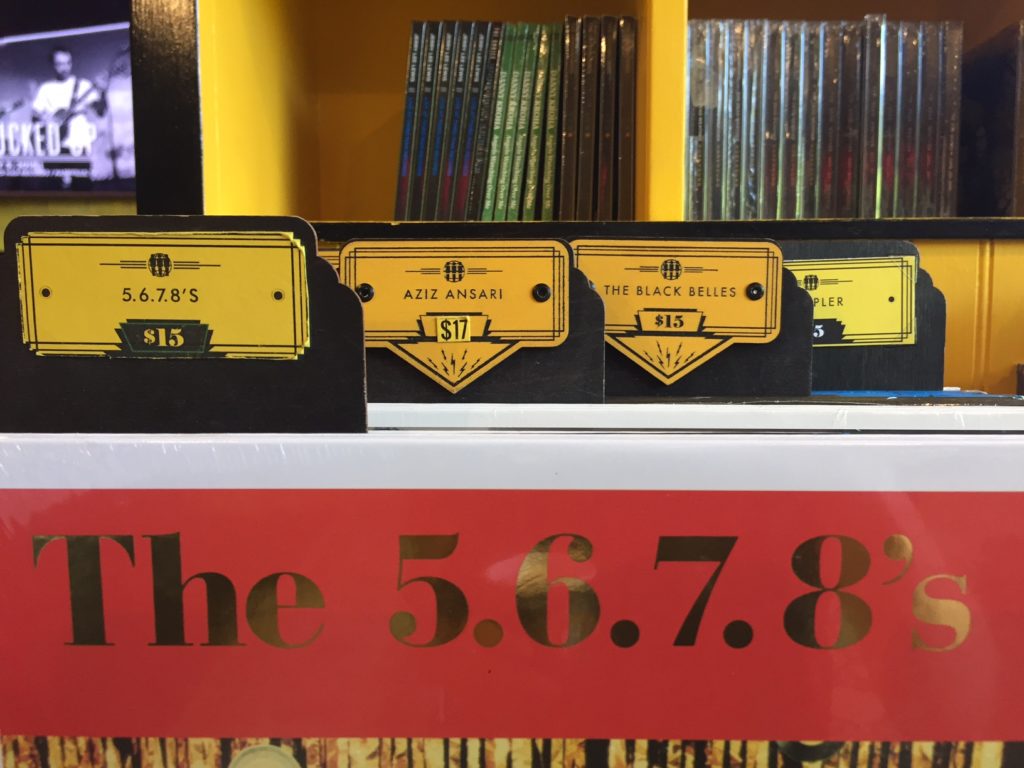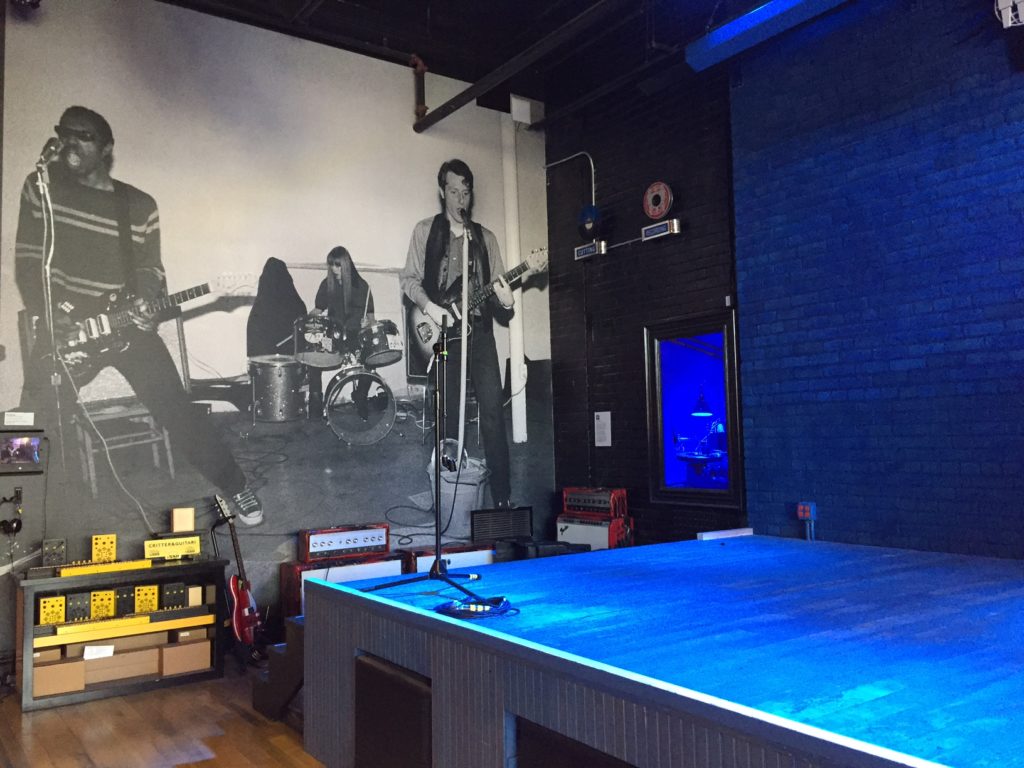 White's a classy guy. The actual recording area was closed for the day, but the shop gives away free coffee. As evidenced below.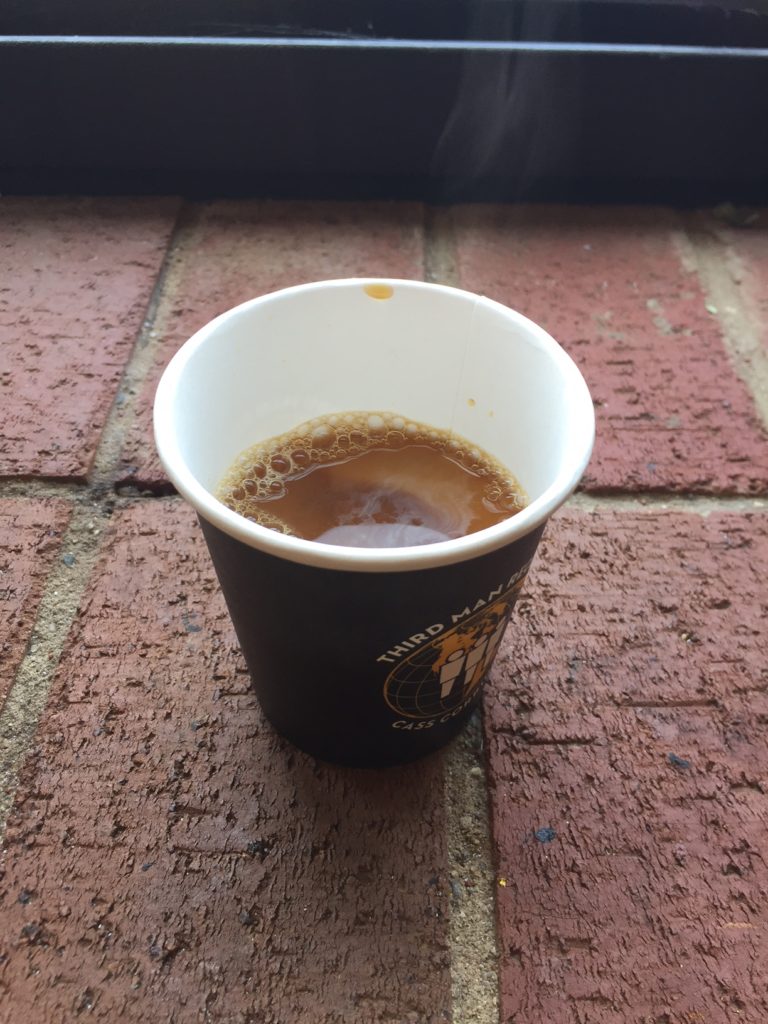 It's a functional space. Bands go there and play, which probably contributes to that 2-3 blocks of town being known as one of the most up and coming neighborhoods in Detroit.