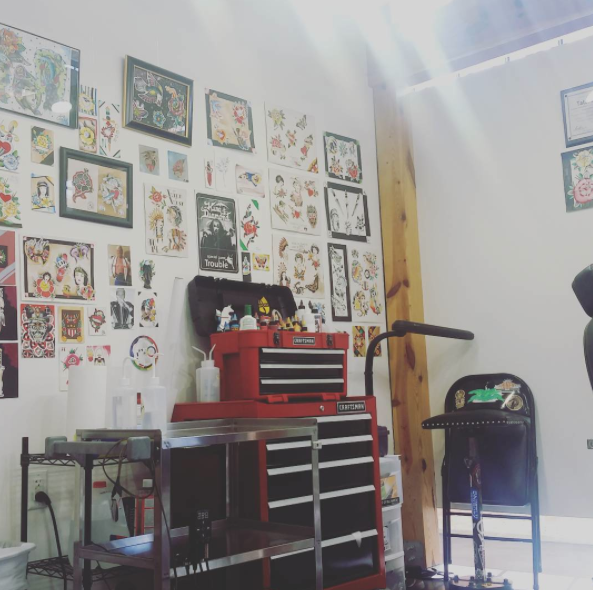 I have six tattoos. Which is funny, because half of them have happened in the past year.
Here's a brief timeline of my tats (come on, you know you're not doing anything more exciting).
Summer 2008 – Feather on my foot. Decided the week of. It was my birthday, so the guy gave it to me for free. Forked River, NJ.
Summer 2010 – "Loved" in black script on the back of my left ring finger. I put a lot of thought into it. Since, it's rubbed off a bit and it's currently my least favorite one. Fort Bragg, NC.
Spring 2015 – A little brown arrow on my right wrist. I'm pretty sure it got infected, but the upside is that it healed and looks like henna. Austin, TX.
Then came 2016.
I've always really liked how arm tattoos looked, so I opted to get the bird I've always wanted on my right forearm. Dogstar Tattoo Company was a recommendation from my co-worker Alyson, she had a pretty schmancy lyrics on her arm. The tattoo artist was also a strong recommendation.
Now, Kohen has a bit of a reputation around Durham…for tattooing nearly everyone. After my first tattoo, I started recognizing people at bars and on the street that had gorgeous, intricate pieces – all by him. When I met him, I understood why all his work looks so good.
He immediately told me the way I wanted my tattoo would look shitty.
"I mean, you can get it there if you want," he shrugged. "But it's not gonna look good."
I admired his honesty – that's not sarcasm, I did. If someone is going to permanently print something on me, I'd rather have them tell me when it's going to look fugly. We compromised on most of it, I stuck with the teal for the wings. Kohen preferred red.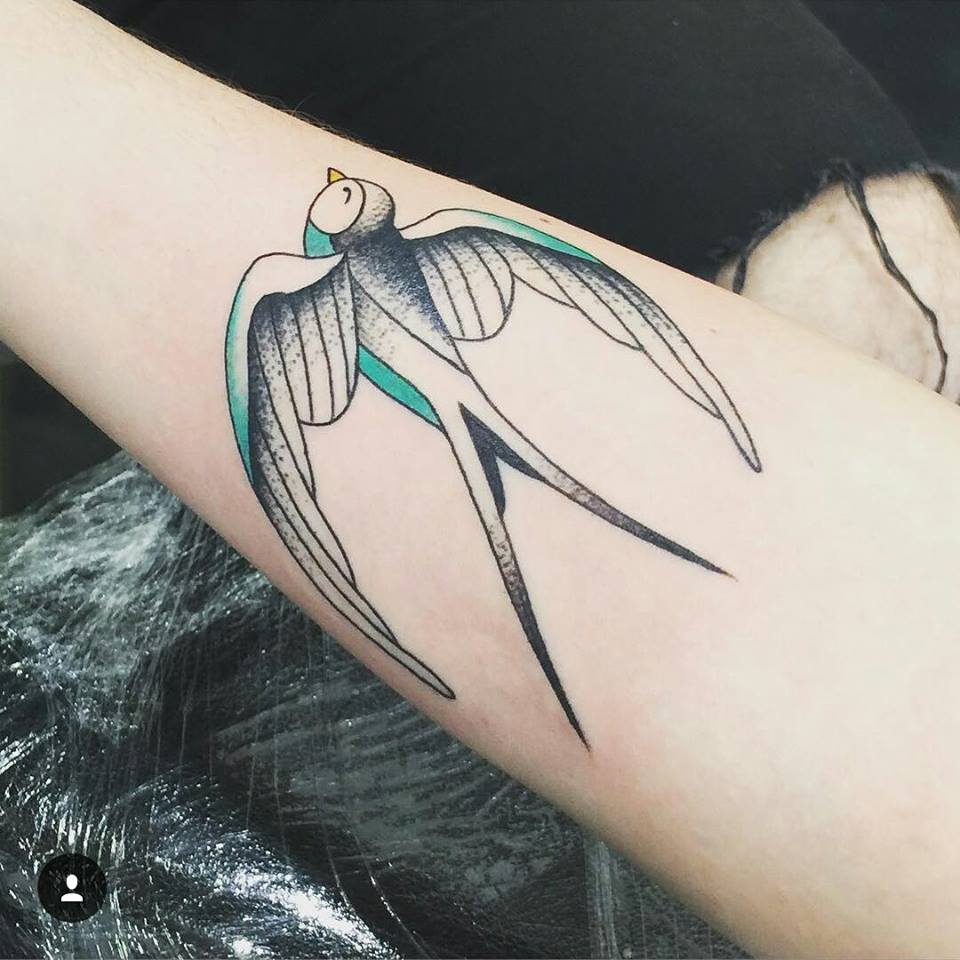 The mountains came next.
I had a hippie dippie, new agey dream about getting a glacier tattooed on my arm. I went to Kohen again, asking him what he thought. Again, I explained the placement, but instead of saying it would look shitty, Kohen pointed out the obvious.
"You don't really have enough arm for that," he said.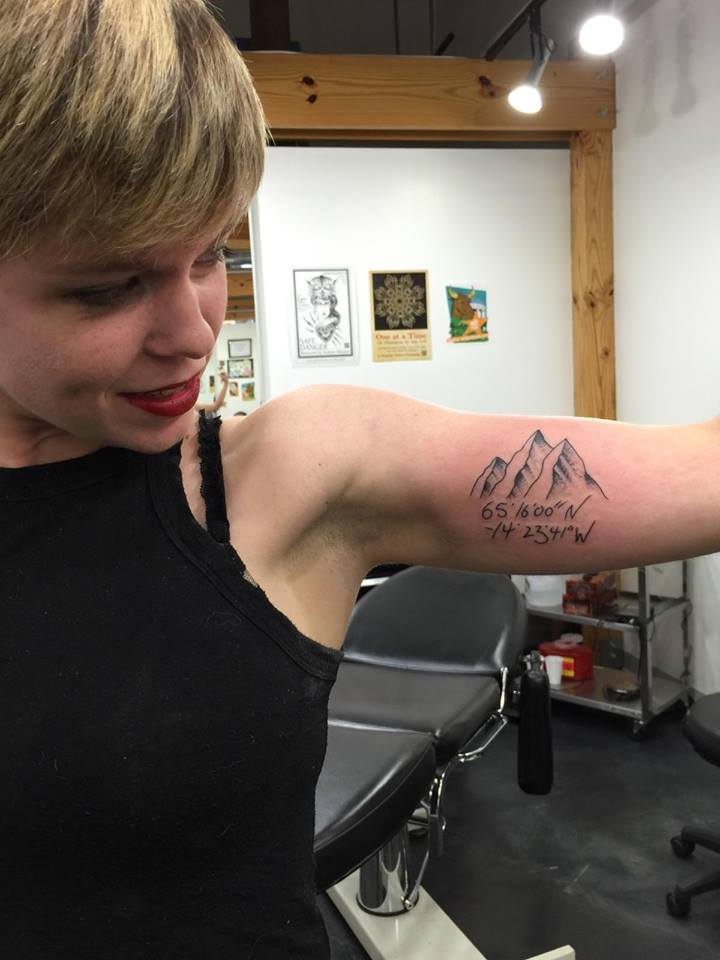 We settled on a horizontal range, with three peaks and some shading. Kohen ROCKS at shading. This is by far, my favorite tattoo, symbolizing that whole glacier hitchhiking experience in Iceland. 
I'm such a cliche.
Anyhoo, after I got the mountain range and posted a pic, I got a ping from my hair dresser (and kind of twin Stephanie).
"Uhhh, what?"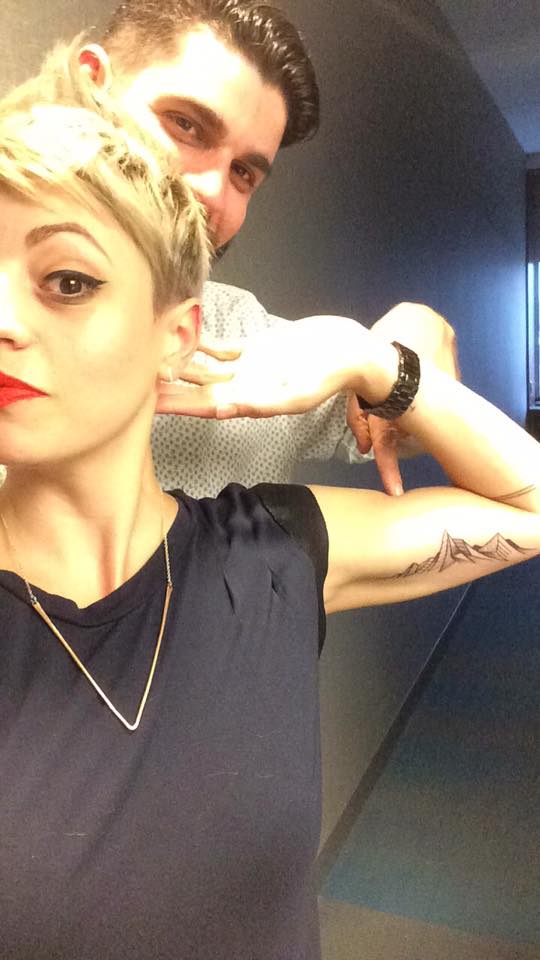 Yes, Kohen did hers. The day before.
I have since asked Kohen to put my on a six month freeze, but managed to squeeze one more in. This picture doesn't do it justice (it looks like it's just stuck on a deflated orange or something), but it's a teeny tiny lemon.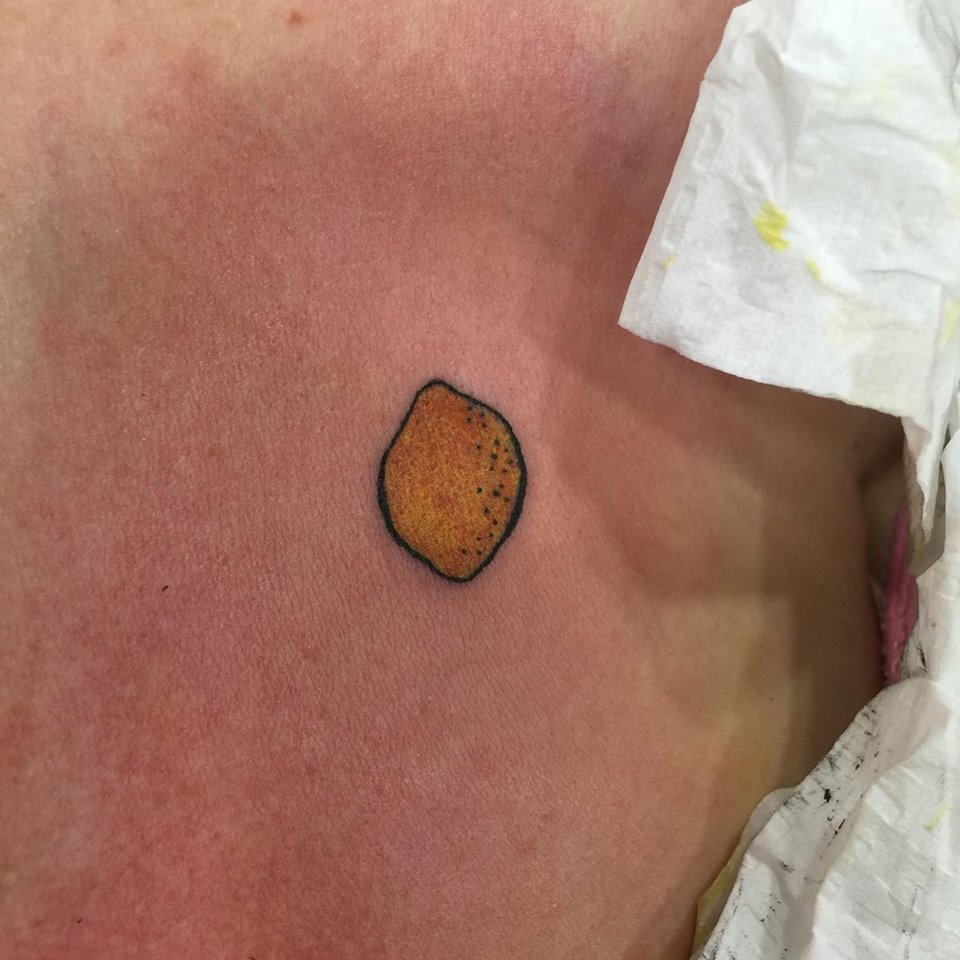 My bestie Annabel got one, too. After witnessing the Avett bird and the Icelandic mountains, she took the jump and got her first.
"Is this going to hurt?" she asked, as Kohen prepped.
"It'll just be uncomfortable," K and I agreed.
Fast forward to ten minutes later.
Annabel, jaw clenched, informed both of us we were liars and this would be her last.
"You'll be back…" Kohen said quietly, smiling to himself.