I'm still closing on my house, but I wanted to share one or two pics I snapped today.
This river is super close (like half a block) away from my place. I'm excited. There's an area to walk down it that's perfect for Morrie walks, long lazy, hot Wilmington afternoons.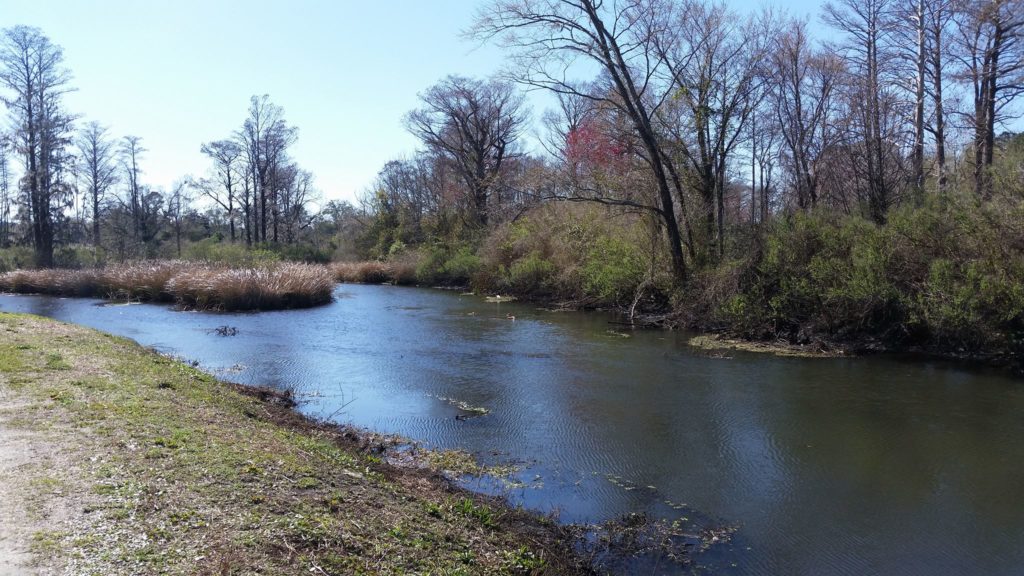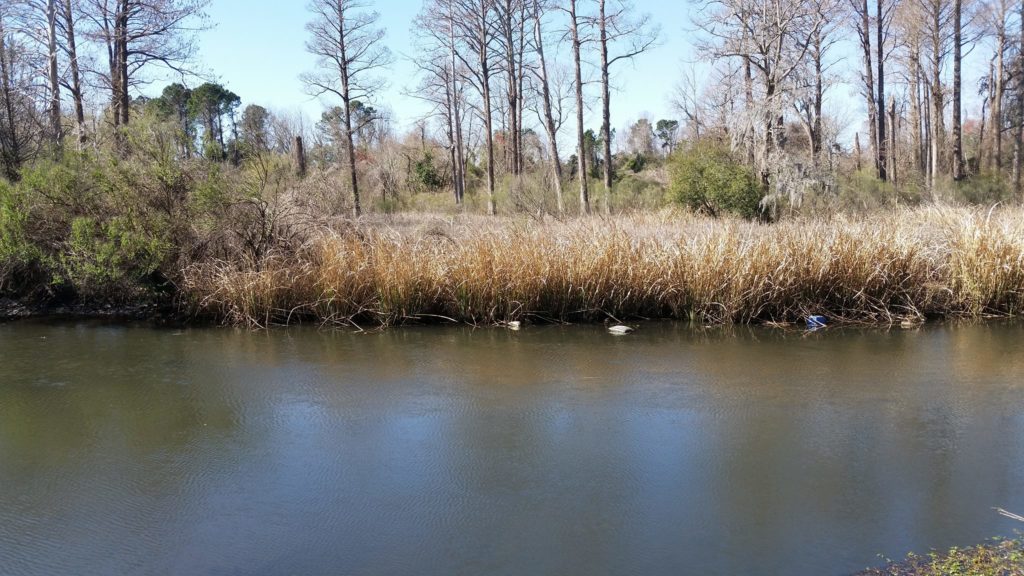 I also have a massive screened in porch, for times that the terrible Wilmington mosquitoes that come with humidity and summer are too much to bear. I've started planning on how I want to decorate the porch, as it's a HUGE space.
There's a lot that can be done with it. I pulled some pictures from Pinterest, and took a long walk around Lowe's Garden Center to get some ideas: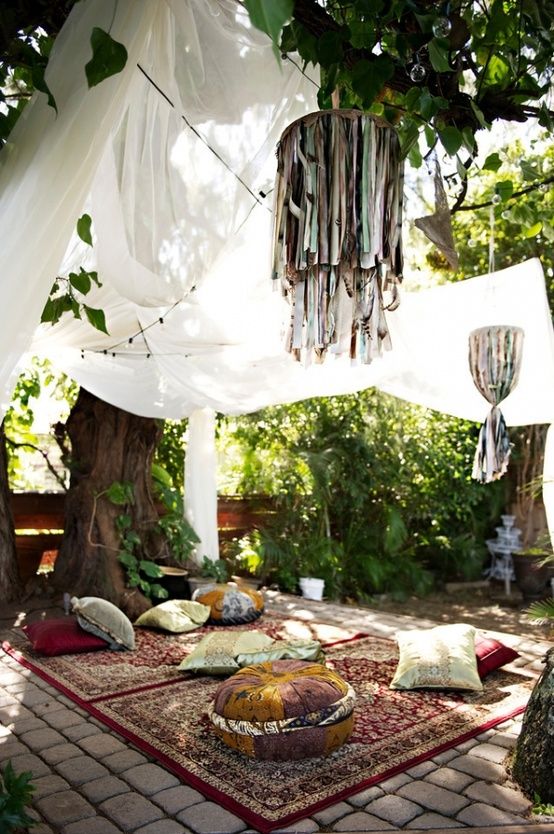 AQUARIUSSSSS
Granted, this is an outdoor patio, and not really a porch. But the sweeping white sheets give it a really airy, open feel.
I don't think I'll hang them from the porch ceiling, but white, slightly sheer cotton curtains would have a very similar effect.
I also really love the idea of having the oriental rugs outdoors, which ample places to sit.
These bohemian cushions aren't too hard to come by. I've seen ones just like them at World Market, though they can be a little pricey.
Digging through my inbox for coupons….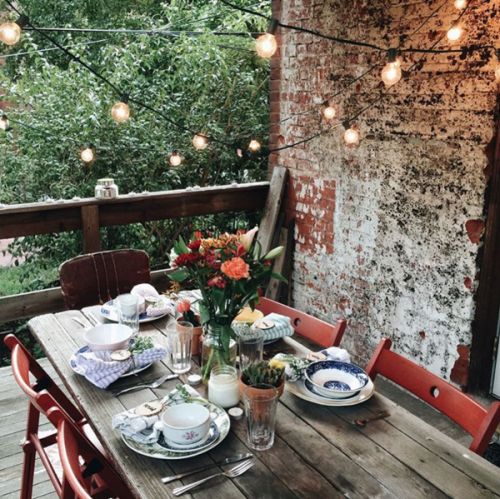 Fewd, Flowers and Franz
I think this would actually work pretty well, since I love the idea of a huge wooden table for family and friends to come over and eat long, decadent dinners with.
I don't have a ton of dining room space, either – since I'm probably making it into my office.
Bring on the mismatched dishes, bright colored chairs, and oversized arrangements of wildflowers.
Seats On Seats On Seats
Just missing the tea set here.
I love the bohemian feel of this porch – which to be fair, could honestly just be the throw pillows.
A few throw pillows like that, and I won't have to invest in fancy patio furniture.
Plus, lamp.
I love lamp.
EMAIL ME SUGGESTIONS! I'll be posting about Drifty House from now until forevahs.