There's something everyone experiences when they visit they visit The Icelandic Phallological Museum in Iceland. A special moment that no matter where else you visit in in the world, you'll never, ever forget.
It's when you become overwhelmingly nauseous, while also simultaneously hyperaware that you're surrounded by man parts in jars.
The specimens are not fresh.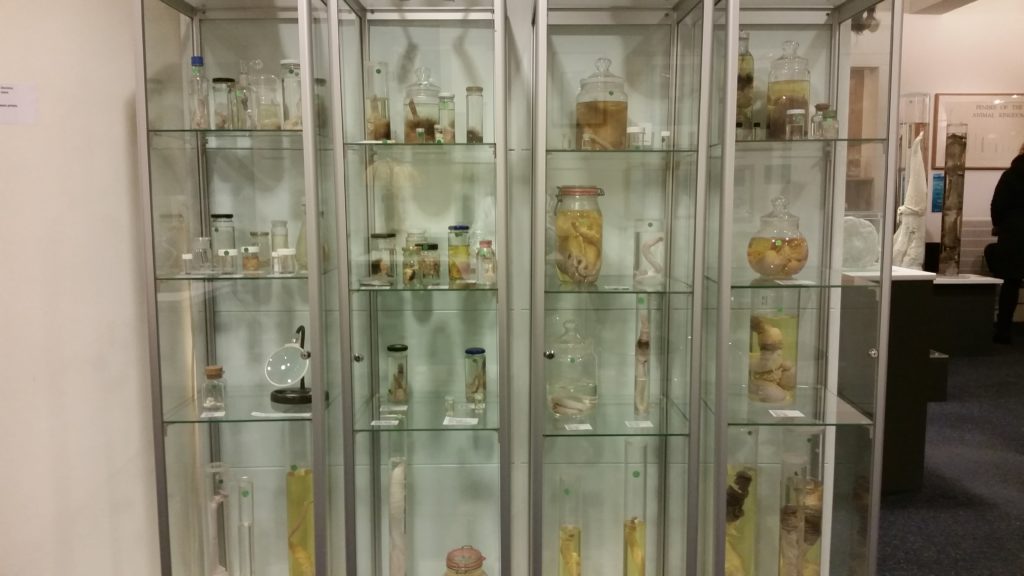 I loved The Icelandic Phallological Museum, in theory. I still actually really like it, because it checks off all my touristy boxes:
Doesn't take itself too seriously
Has tacky souvenirs (I got a member shaped keychain for my friend Shana)
Gets right to the point
Most somewhat touristy places in Reykjavik are very delightful, as Icelanders seem to have a raunchy sense of humor that they're not embarrassed of. I figured it would be the same with the museum, so Erica and I went to check it out on our last afternoon in the city.
I even bragged that I was going to it, to a co-worker who immediately Googled it.
"It has a documentary, too!" he gleefully Facebook messaged me.
I answered him a few hours later with a simple, elegant reply.
"I regret this."
First, we walked in and dealt with a very unhappy attendant, who informed us they were cash only. We returned, overjoyed that we were able to locate an ATM, but it didn't brighten his spirits. I figured he was just a part of the overall theme, so didn't get to hung up on it.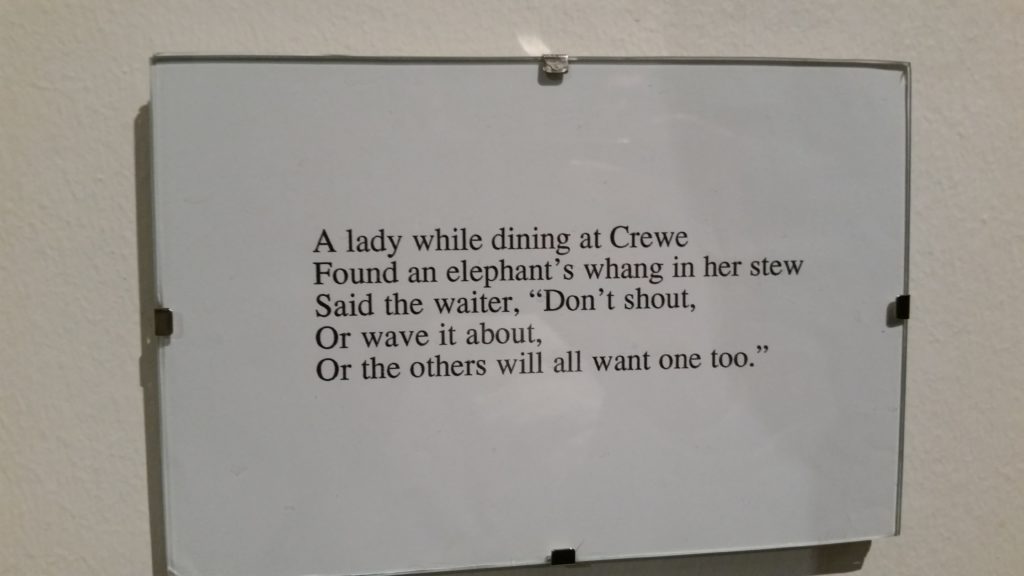 We started walking around, reading all the plaques (some of them were extremely entertaining) and checking out all the jars. Within the first few minutes, I spotted a narwhal ding dong, and had a good laugh about it. But as Erica and I browsed, both of us started to become a bit uncomfortable.
I can't really explain it, besides the fact that I realized that everything in the room had once been a functioning part of an Icelandic mammal. Erica said the smell did it in for her.
We didn't stay for long, but I can't honestly say I wouldn't recommend that someone go there. I promise you will never see anything else like it, for your entire life. Rules same as before you ride a roller coaster – not for anyone prone to motion sickness and not recommended for most children.
The last thing we did before we left was take a picture next to a Whale hooloo. I don't think either one of us intentionally meant to make these faces, but summed up how we were feeling in that moment.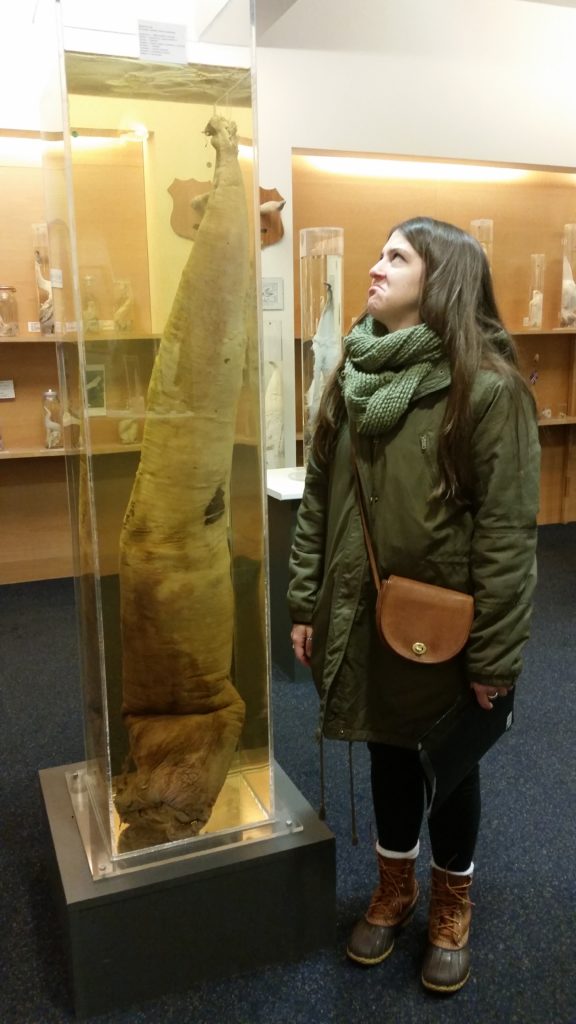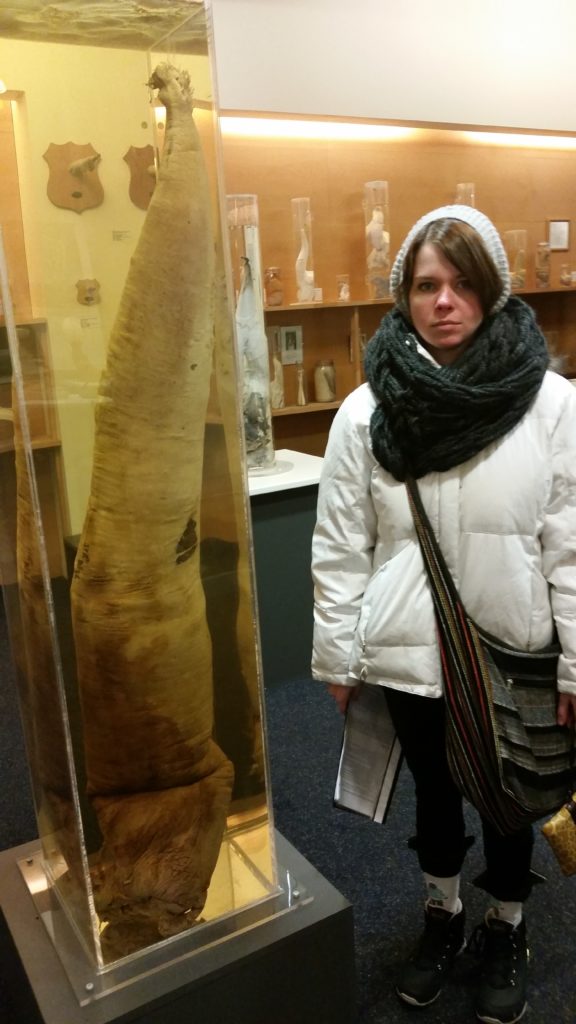 A small part of me died that day.