When Sandra decided to come with me to New Orleans, I let her pick the Airbnb.
I had already planned on staying at Madame Isabelle's, but worked out the dates to facilitate staying there the last two nights, when Sandra would be gone.
"I want to book this immediately," she messaged me a few weeks before we left.
"I'm in love with it," she said, sending me the link to the lofty, eclectic Airbnb on Touro Street.
The space was flea market chic (and I mean that in a good way). Neither of us wanted to sleep in the spooky loft space, but the rest of the apartment was spacious. We shared a bed and kept the lights on, since we were pretty sure it was also haunted.
I took a million pictures, nosed through everything, and Sandra found an old joint resting on the window sill. It was within walking distance to hipstery bars such as Hi Ho Lounge, where a really cute bartender works.
(Well, walking distance before 9 PM.)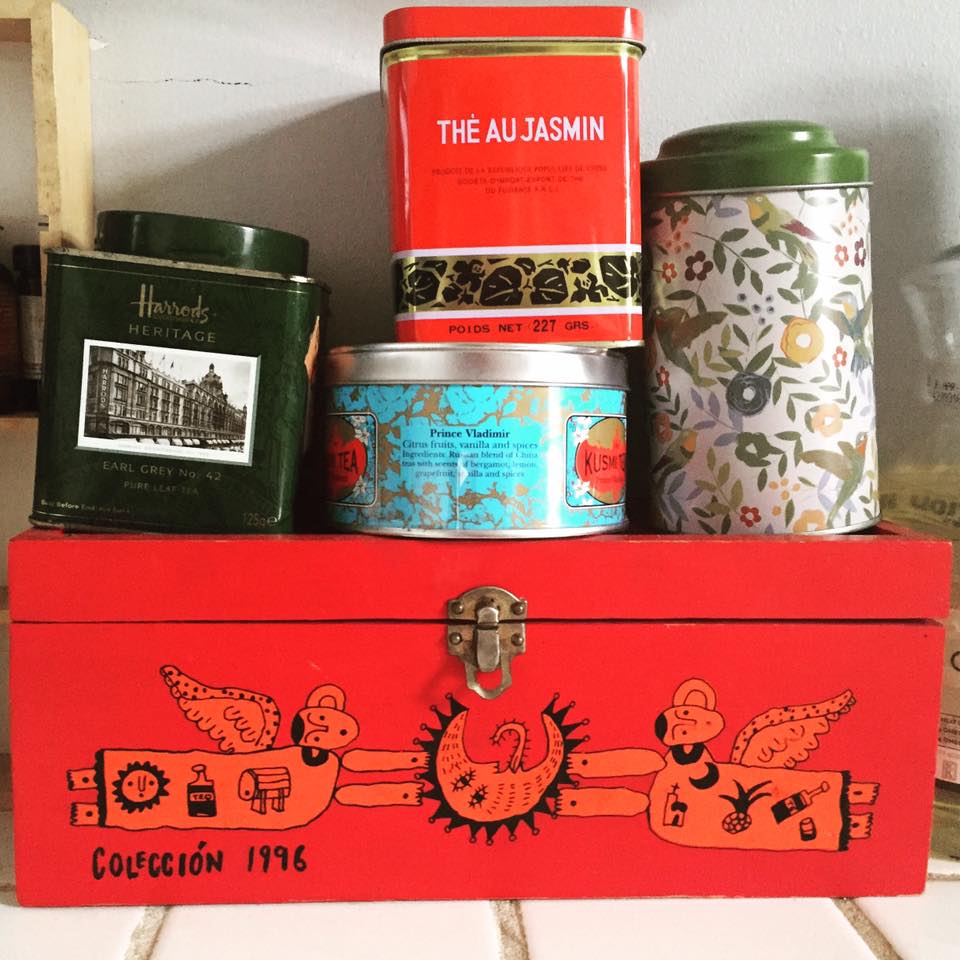 Colorful tea tins and a Jose Cuervo case that I considered buying off the owner.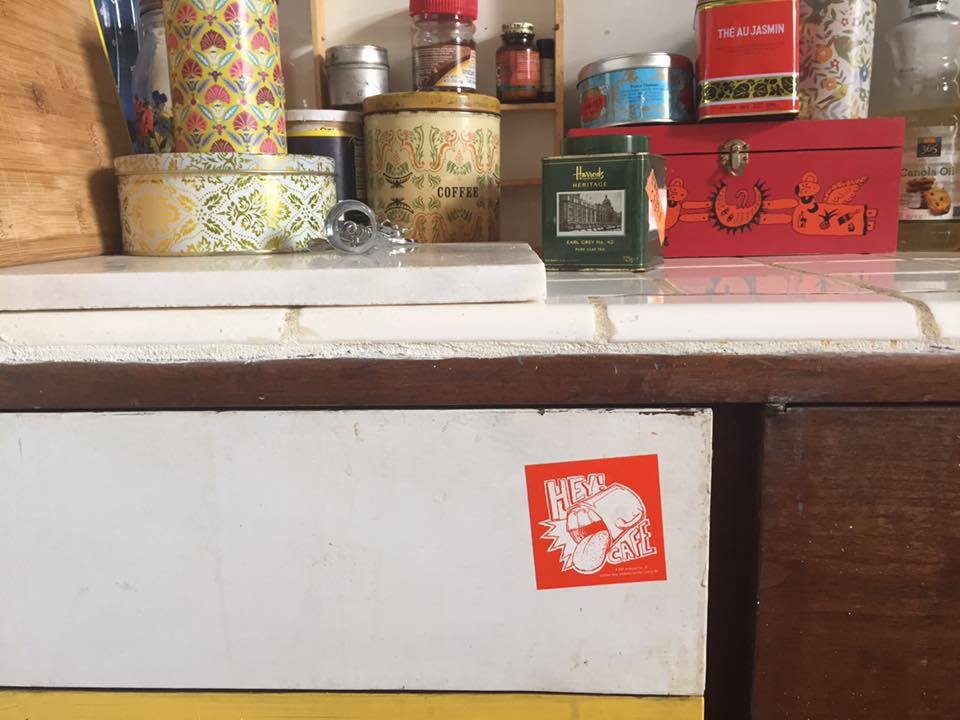 The stickers lackdasically placed all over the apartment were awesome,
and probably my favorite part. 
A video tour of the living area/kitchen. The bedroom was in the front of the
house, and I kind of dug that.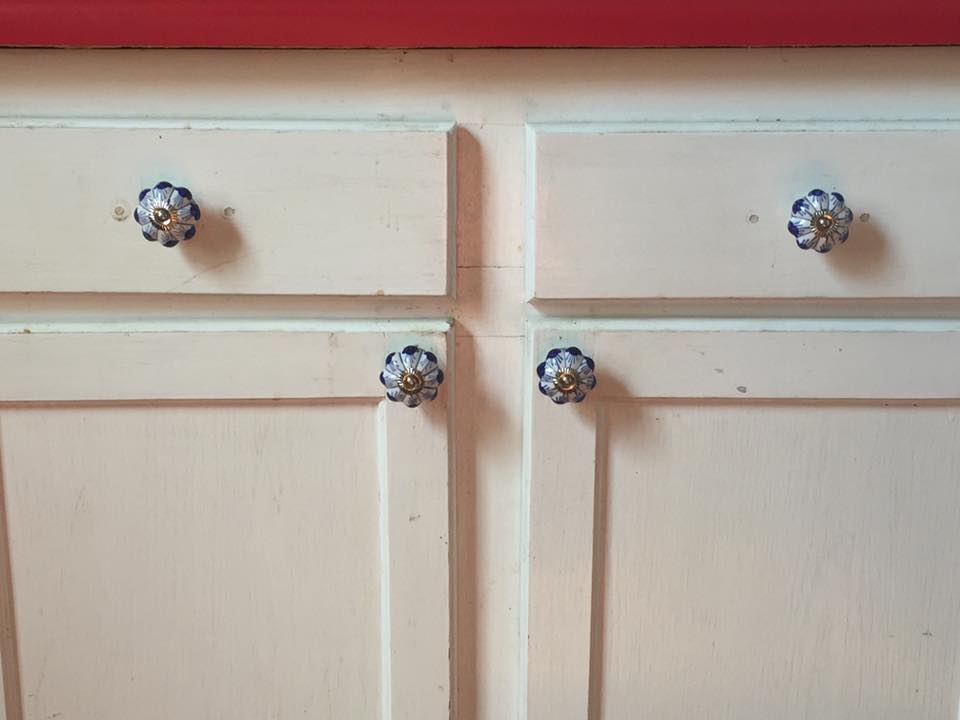 Blue and white knobs.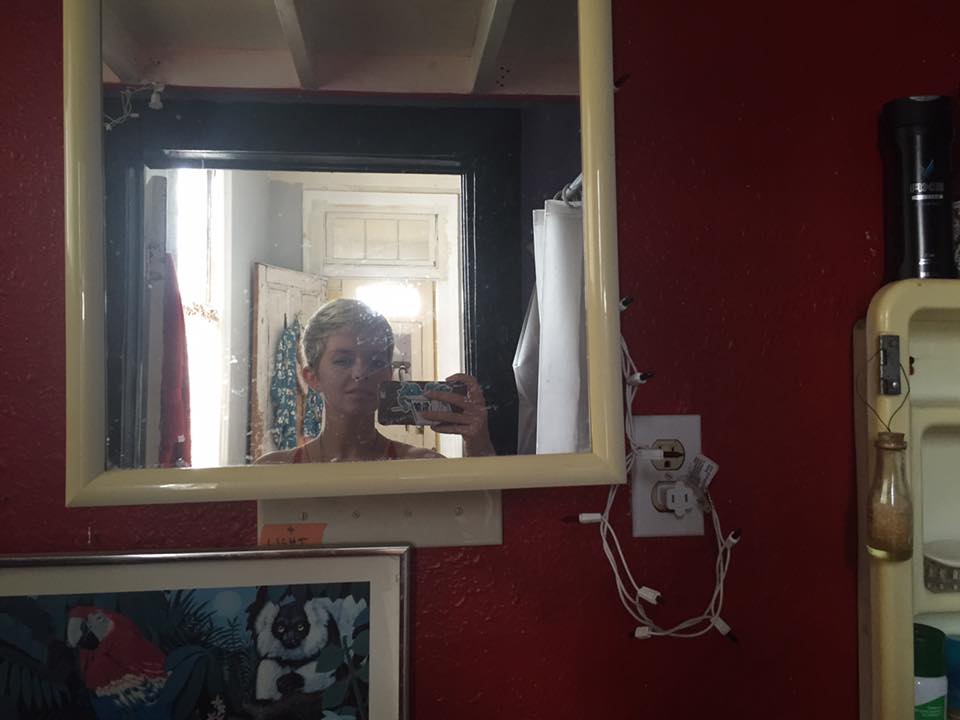 Bathroom selfie. Breaking all of my own rules here.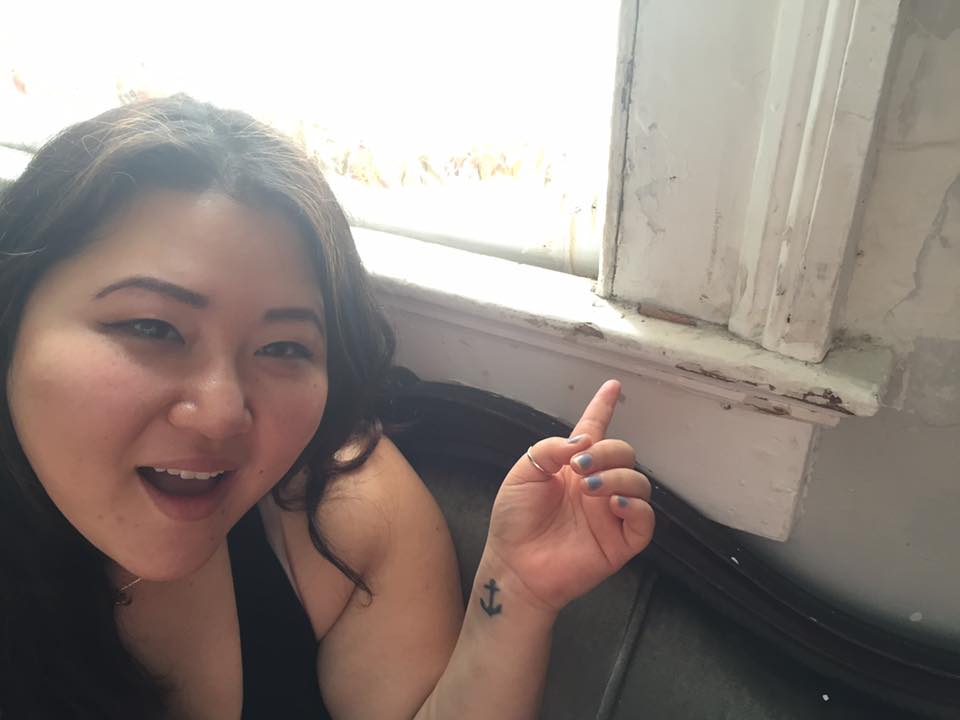 Illegal drugs in New Orleans? Nooooo way.
Creepin' on Sandra.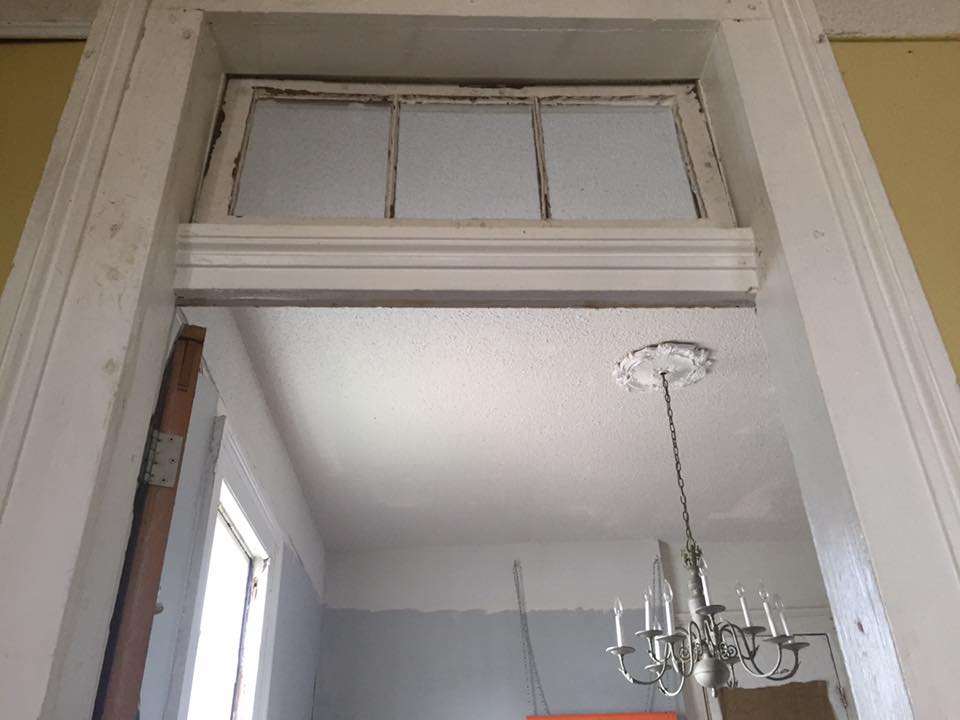 High, ghostly ceilings.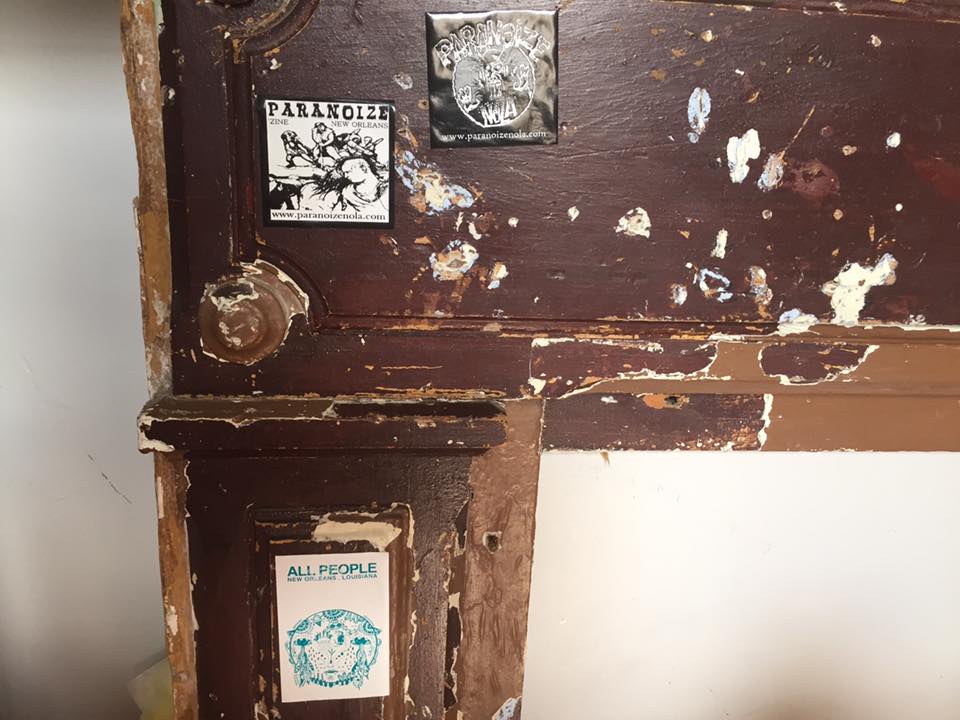 More stickers.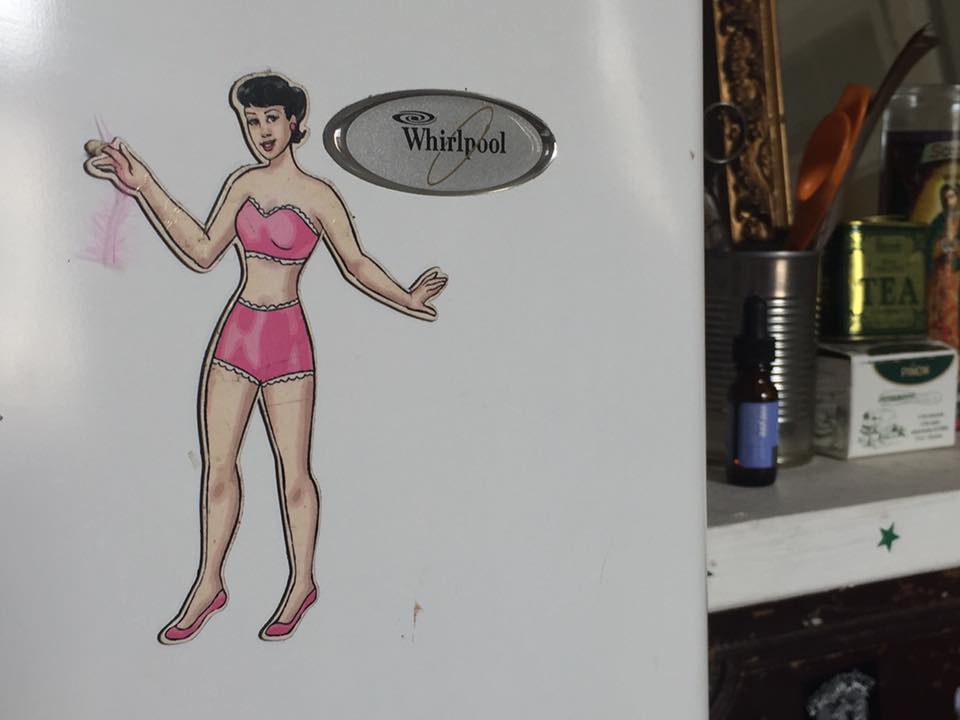 Sexy magnet lady hangin' out on the fridge.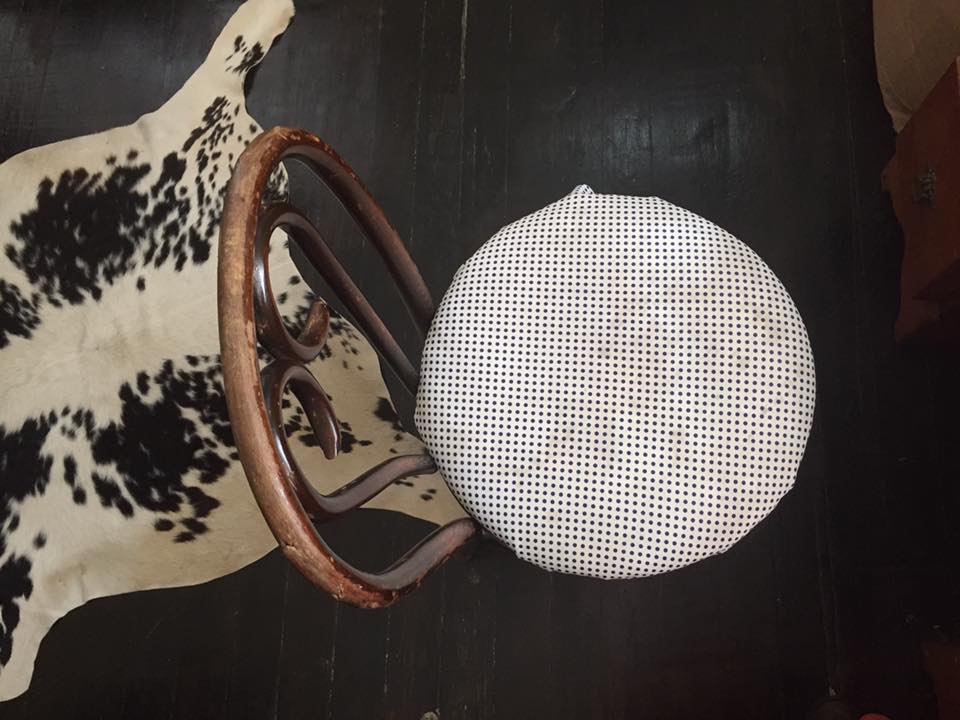 I thought this chair was pretty cool, and deserved a hipstery pic.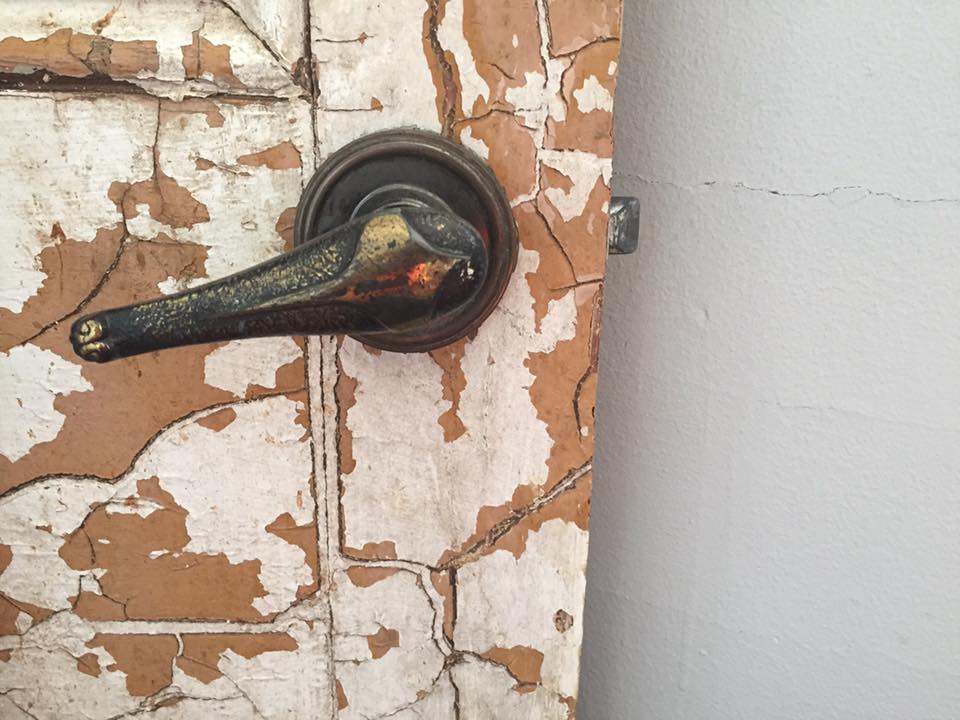 Wear.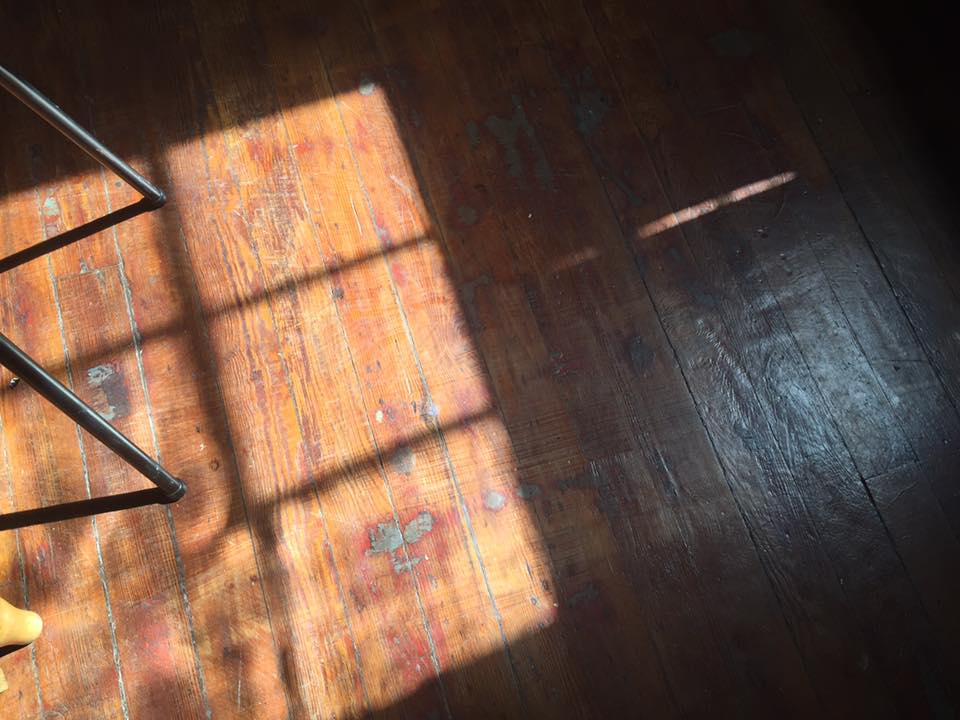 Afternoon sun.
Book this Airbizzle bizzle here. 
I would stay here again, but it's not for everyone. Kyle Kramer, don't even bother. You'd hate it, and something about that makes me like it even more.
Drifty Rating: 7/10 vintage door knobs, would recommend to everyone but Kyle.