My dreams are coming true. As of February 4th, I'm officially working at the North Carolina Aquarium at Fort Fisher.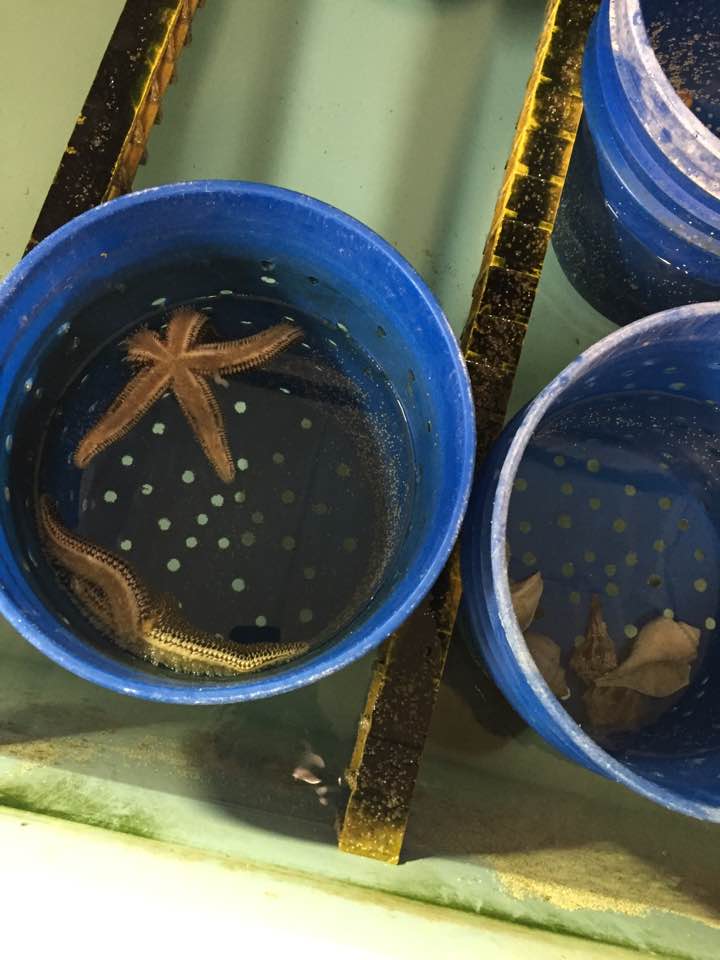 Well, as a volunteer.
I've loved the aquarium since I was a little girl. Growing up on the outside of Philly, I fondly recall visiting the aquarium in Camden (ah, scenic and terrifying Camden), staring up at the large tanks.
My mother has always been very good at planning trips (caught the travel bug thanks to her), and on our various trips, there were museums, aquariums, and planetariums included. I got to go to South Dakota and see Mount Rushmore when other kids were shipped off to Six Flags. I spent weekends at the Franklin Institute. My dad and I even got to do a father-daughter sleepover there once, and I remember he bought me a Chinese calligraphy kit.
(I just how realized how weird a father-daugther sleepover sounds.)
Anyway, those kinds of activities always turned me on to learning. When I got into middle school, I wanted to be a marine biologist. My disinterest in science and math betrayed me, however, and I obviously went towards a more artistic, hippie dippie route.
But I never stopped loving the aquarium, and my fascination with marine life.
Fort Fisher offers an incredible volunteer program, which I found just by going through their website. I get to make my own schedule, and after a mandatory 25 hours, I can become a volunteer for cleaning the tanks (DIVING INTO THE TANKS, PEOPLE), and after a mandatory 50, I can volunteer in the section I'm dying to partake in: aquariology.
Which is basically cutting up fish, and learning about how to keep saltwater and freshwater tanks clean. But I'll take it. Because it's, very likely, as close to marine biology as a writer/project manager/hippie will ever get.
During the volunteer orientation, I got to go behind the scenes to check out the inner workings/operations aspects of the aquarium. The day ended in a self-guided, information gathering tour, where we filled out the aquarium's blanket sheet.
The sheet asks basic questions such as, "How does a seahorse defend itself?" and "How do you pet a shark in the please touch tank?"
Questions, that yes, any child could find the answers for, but had me skipping around the aquarium, closely examining happy sting-rays, watching the jelly fish swirl around their enclosure, and strongly judging the other volunteers who went up to the aquarium workers and demanded answers to the questions, rather than answering them for themselves.
I know people get different things out of volunteering, so I'll end the judgement there. As my friend Claire says, despite the intentions or experience of anyone contributing to a good cause, it's important to be grateful that they're giving anything to it at all.
I really want to learn. I feel a sense of renewal my second time around as a Wilmingtonian. That the things I've told myself historically, about not being "sciencey" or mathematically inclined to be good at something like aquariology, aren't really true.
That my geeky, inner eleven year old can at least experiment with her marine biology dream. Maybe giving myself that opportunity, will have the same effect on me personally, as the aquarium does with it's conservation efforts.
Catching something that's a bit damaged, enabling it to be what it's meant to be, then releasing it back into the wild.
(End cheesy metaphor here.)