In the day, the jazz club looks more like the entrance of a theme park attraction.
It's located next to a tacky souvenir shop. The oversized brick is tangerine, unattractive. If I hadn't been there the night before, I wouldn't have known it was there at all.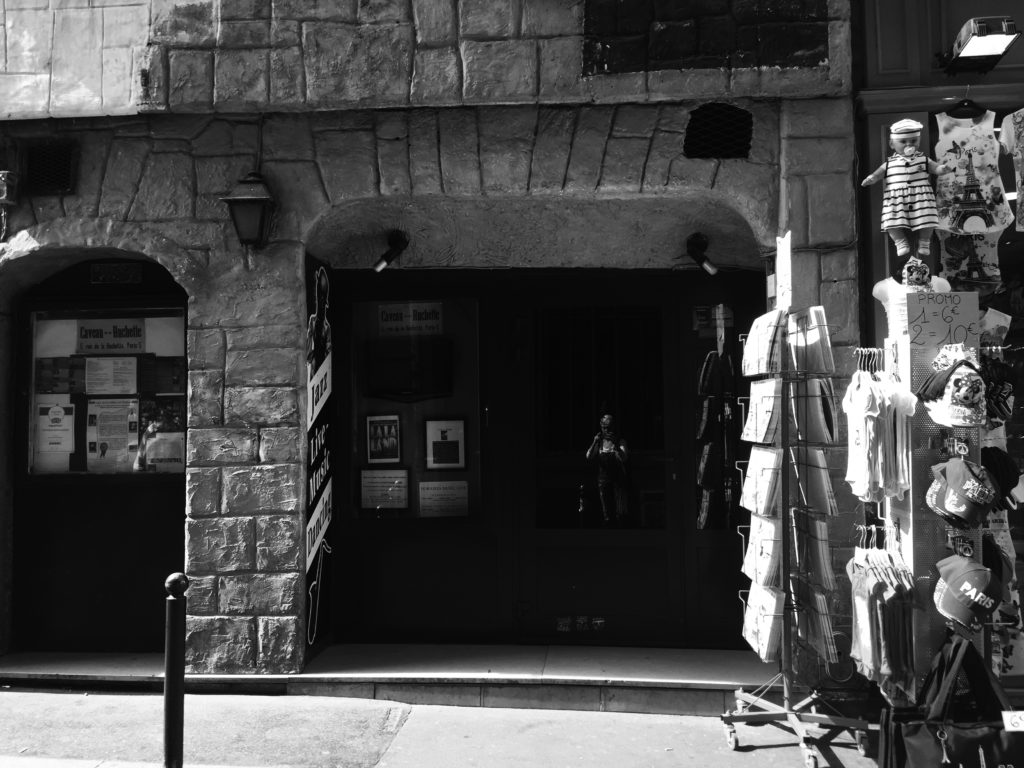 Le Caveau de la Huchette was recommended to me by my French friend, Hadrien. He said it was cozy, local, intimate. The night I stayed in St. Germain, I was in a tiny studio apartment.
SEE ALSO: Crashing In A Tiny Studio In St. Germain
The club was located a few blocks away. As single girl alone, in a big, flashy city where she didn't speak the language – I took it as a sign. With a brush of lip gloss across my lips, I was off to Le Caveau de la Huchette.
I met a man named Jean Claude there. If it weren't for the missing 10 euro from my pocketbook, I would have chalked the night up to being a weird dream. Swirling, whirling skirts. A trumpet blaring. Charismatic men – and one pushy tourist – waiting for a dance.
SEE ALSO: Very, Very. Kind Of Like Audrey Hepburn
I still wish I had a video of this encounter, though I don't think I'll ever forget it. What I imagine, perhaps naively, is something similar to Audrey Hepburn dancing in Funny Face.
And me, spinning – twirling across the floor, much more elegantly than I ever have before.
Drifty Rank: 10/10 Frantic Owen Wilsons.