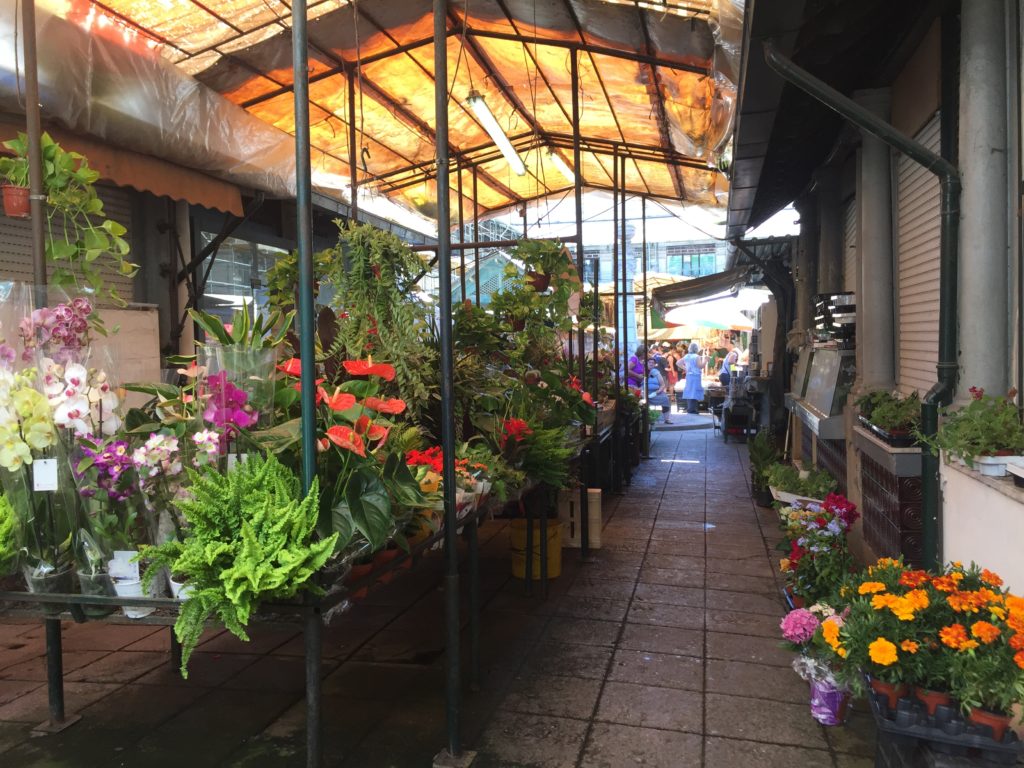 Bolhão Market wasn't easy to find. By the time I found it, my camera was dead. And my phone.
So I was forced to actually experience Bolhão, instead of just documenting it.
Scents of raw fish, spices, and flowers wafted through the air. You couldn't reproduce that smell, which seemed to blend in with the energy of the market. The chatter of vendors, the rustling of plastic shopping bags.
I stopped at one of the fruit stands, pulling out my wallet. I carefully handed over a few euros in exchange for unfamiliar, pear-like items. At another stand nearby, I buy something that resembles a plum.
After wandering up and down the aisles for about a half hour, I put on my sunglasses back on, and make my way back out to the street.
7/10 tiny bottles of souvenir Port for sale.