My favorite thing about travel are the surprises. I travel with the intention of being surprised. Most of the excursions, restaurants, and people I encounter are by chance.
The Shoji Spa in Asheville, N.C. was no exception.
When Claire and I were conspiring about our upcoming weekend adventure at her kitchen table (she's a meticulous planner), she listed out various places she really wanted to go.
"How about you?" she asked. "Where do you want to go?"
I had only been to Asheville once before. Honestly, I didn't really care where we went. I figured we'd end up at some interesting places anyway, which is why I'm not much of a planner to begin with.
But for Claire, I tried.
"Umm…" I mumbled, clicking through Pinterest.
"How about this place?" I asked, quickly scanning through the spa menu.
"I mean, I'm not crazy about spas, but you can rent hot tubs. That's pretty cool."
Claire agreed.
Not even a week later, after going up to Chimney Rock, I was on the phone with Shoji, making an appointment.
I didn't realize how lucky we were to get one. After our trip, my friend Brittany told me that when also planning a trip to Asheville, she tried to book there.  Unfortunately, her entire weekend was blocked off… and she's a planner, so she probably tried to schedule ahead.
They literally had one appointment left for the whole day. Of course, it was 25 minutes from the time I was calling.
Figures we hadn't brought our bathing suits, and had to run back to our Airbnb to fetch them. And as if the universe wanted to tease me a little more for not booking ahead, the spa was nearly impossible to find.
Despite the twisted, awkward drive up a very narrow road, we arrived.
Late.
So I've mentioned before, and will mention again… I'm not really a spa person. Or a "let's get a mani/pedi" person, either. It's not that I'm not feminine, it's not that I don't like relaxing or smelling like (insert fruit/flower/Elizabeth Taylor scent of choice), I just don't seem to… prioritize primping as much.
I am however, a hot tub person. I once spent a record six hours in a hot tub, something at the time, I thought was amazing. The next day however, when my glands were completely swollen and I was extremely dehydrated… so not really amazing. Just really dumb.
Schwhatever.
So after we showered, changed into our swimsuits, got fancy robes, we got a tour. After seeing the sauna, the cold tub (which we were encouraged to use, invited to use nude), we got access to our private little hut/cabin.
And it was amazing.
We put peppermint chilled towels on our faces, ordered the tea service, and basked in the sun.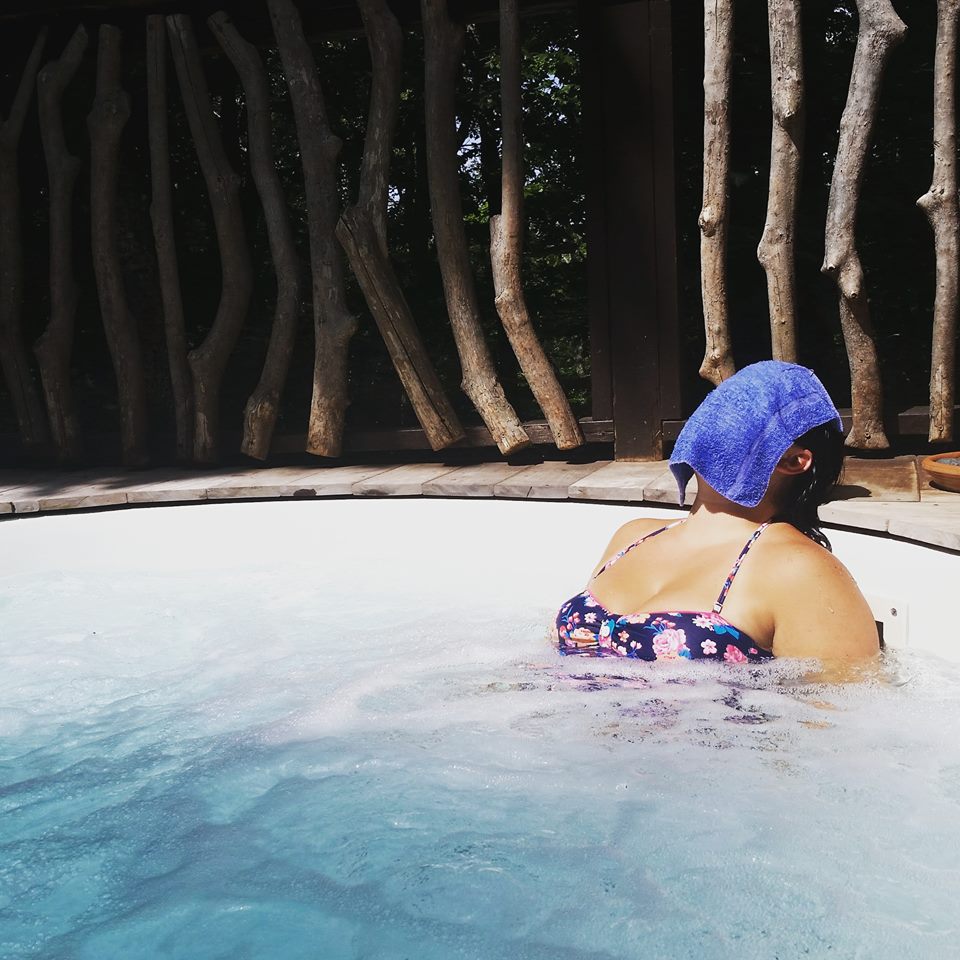 We indulged in obligatory Instagram pics (I mean… this place was awesome), sipped tea and thoughtfully gazed out into the woods.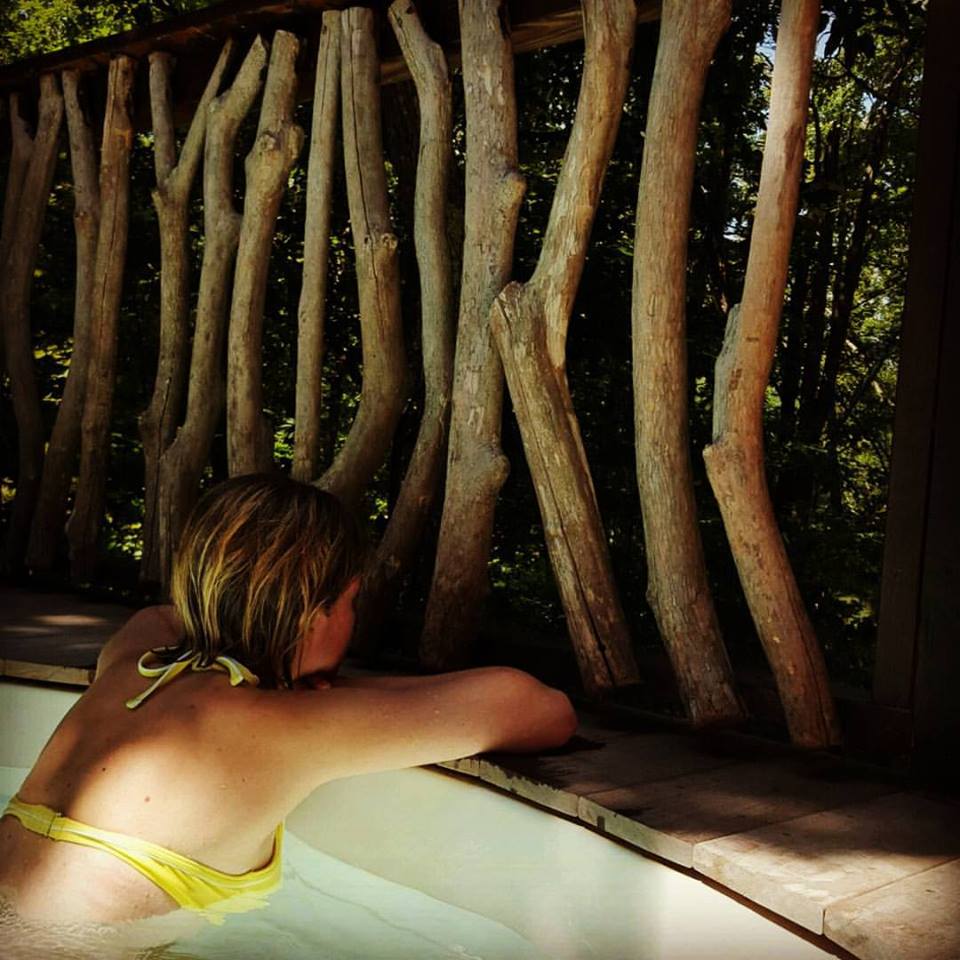 Halfway through our soak time, one of us informed the other that they would be hopping into the cold tub. Sans bikini.
That someone went into the cold tub room, got super natural, and felt the water. When that water felt more frigid than Jökulsárlón Glacier Bay, this same individual almost wimped out, and stark naked, scolded herself:
"C'mon, Iceland," before jumping in.
(There has never been colder water. Ever.)
So during my staring-into-the-woods-pretending-to-be-poetic time, I thought a lot about this post, and what I would write. How I would position something as indulgent as going to a spa, after writing about hanging out at drum circles and living off rotisserie chicken in Nice.
Then I decided not to care. I finished my tea, and laid out on the deck, and let my feet soak in the hot water.
As much as I try to write about affordable, inspirational traveling (and other meaning of life/love/etc. types of content), I also try to provide some variety. Even if it comes in the form of peppermint chilled face towels.
Whatever – I got super chilly in the cold tub and my skin felt awesome after…
…and I totally chugged a cucumber water on the way out.