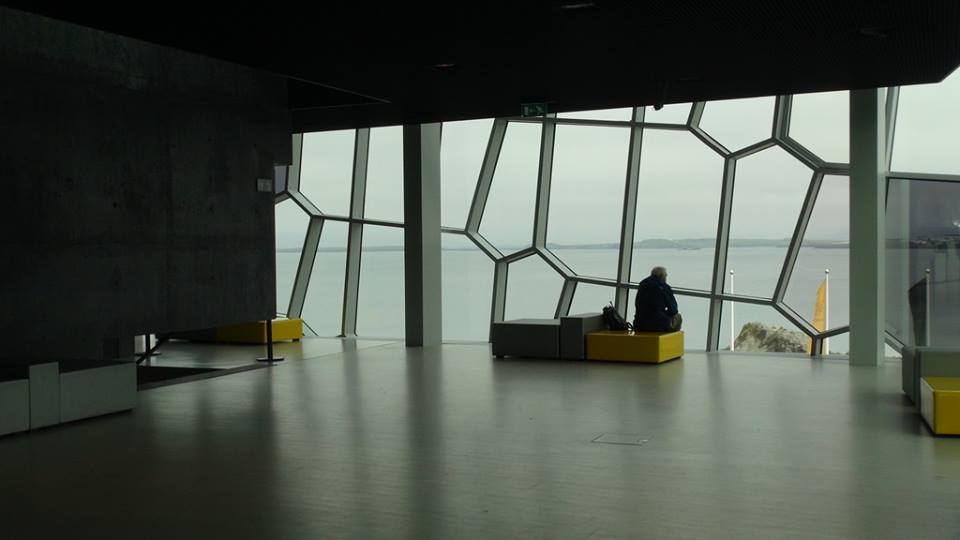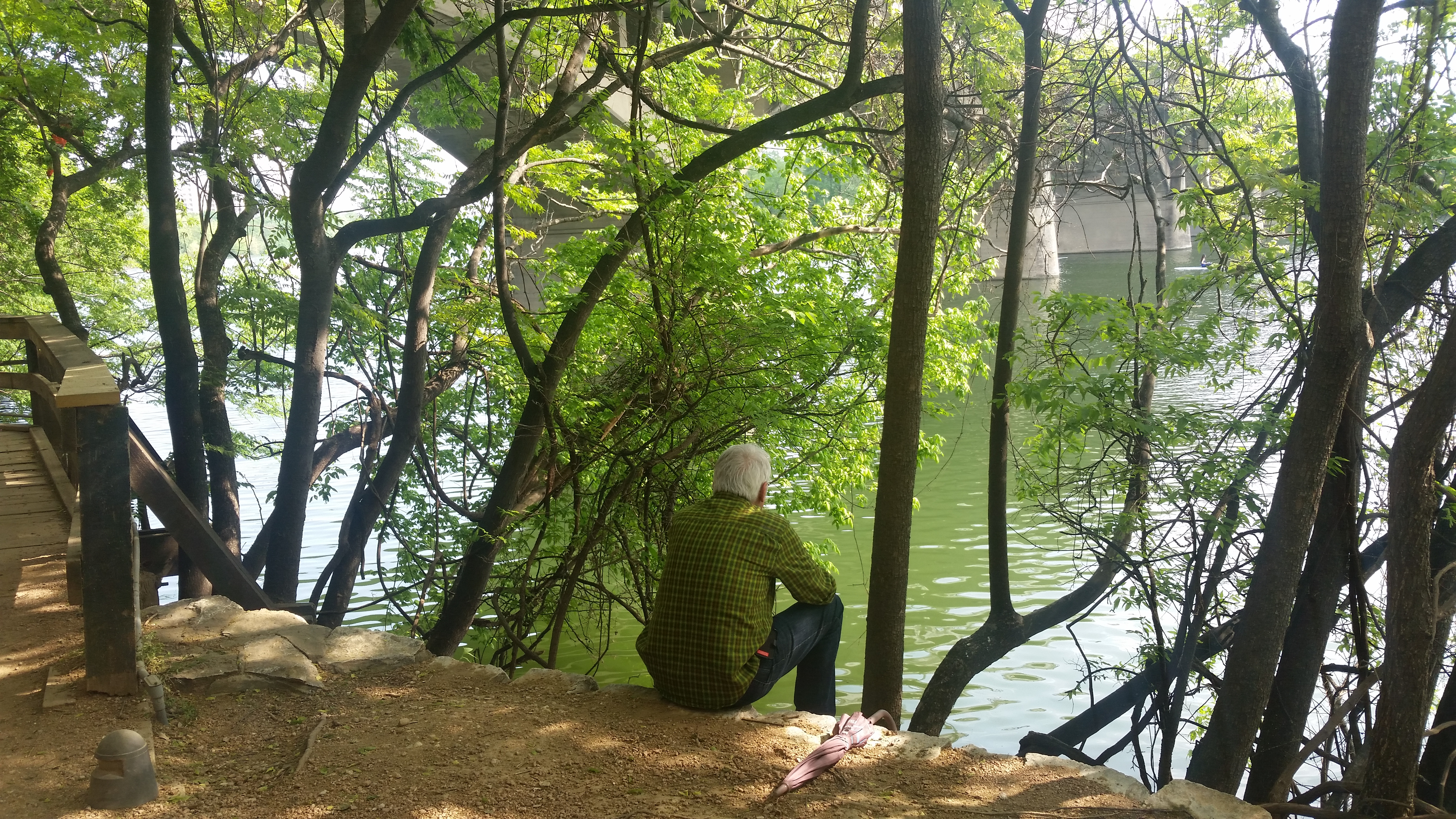 I took both of these pictures, over two years apart. It took me another five months to see the similarity between the two images. I don't know either one of these men, and they don't know each other. 
The first photo was at Harpa, a concert hall in Reykjavik Iceland. I was there in July 2013, walking around and taking in the incredible architecture. I noticed this older man sitting there, by himself, just looking out over the bay. It gave me feels so I took a pic.
The second photo was taken by Lady Bird Lake in Austin, TX. I was walking by with Kate and Shana, and again, noticed an older man sitting and gazing out over the water.
For all I know, they could be the same man. I didn't see either one of their faces. I just walked by, noticed them being introspective, and snapped a picture.
Crazy, right?