It's my third time to Paris.
I don't really have a plan, which seems to be the recurring theme to my life right now. I'm just drifting, collecting experiences to curate into stories for this aptly named blog.
When I arrive in the city, it's nearly 6 PM local time. Immediately enveloped by a wave of heat, I decide to treat myself to a cab drive. He cranks the air, providing some relief to the white, floral dress I bought in Portugal.
It clings to my skin like wet tissue paper.
My Airbnb is in the St. Germain neighborhood, about a five minute walk to Notre Dame. After dropping off my backpack, I wander. I snap a few photos of the cathedral, but don't go in. I've been inside twice previously. I choose to walk a different route, ways I haven't been during earlier trips.
I'm thinking a lot about my romantic endeavors, which I always seem to be struggling with when I visit Paris. Paris, very much like love, has been slow to reveal itself to me. Mild frustration with both aside, I continue to pursue.
Read More: Ask Driftyland Missy: Help, I'm Losing The Love Of My Life
I don't have any expectations for my one night here. Tomorrow, I leave for the constant summer daylight of Reykjavik, a place that has always been very quick to show me it's quirks and charms.
Paris is standoffish, I decide, taking a photo of the Seine. I can't recall if I've taken the same photo before.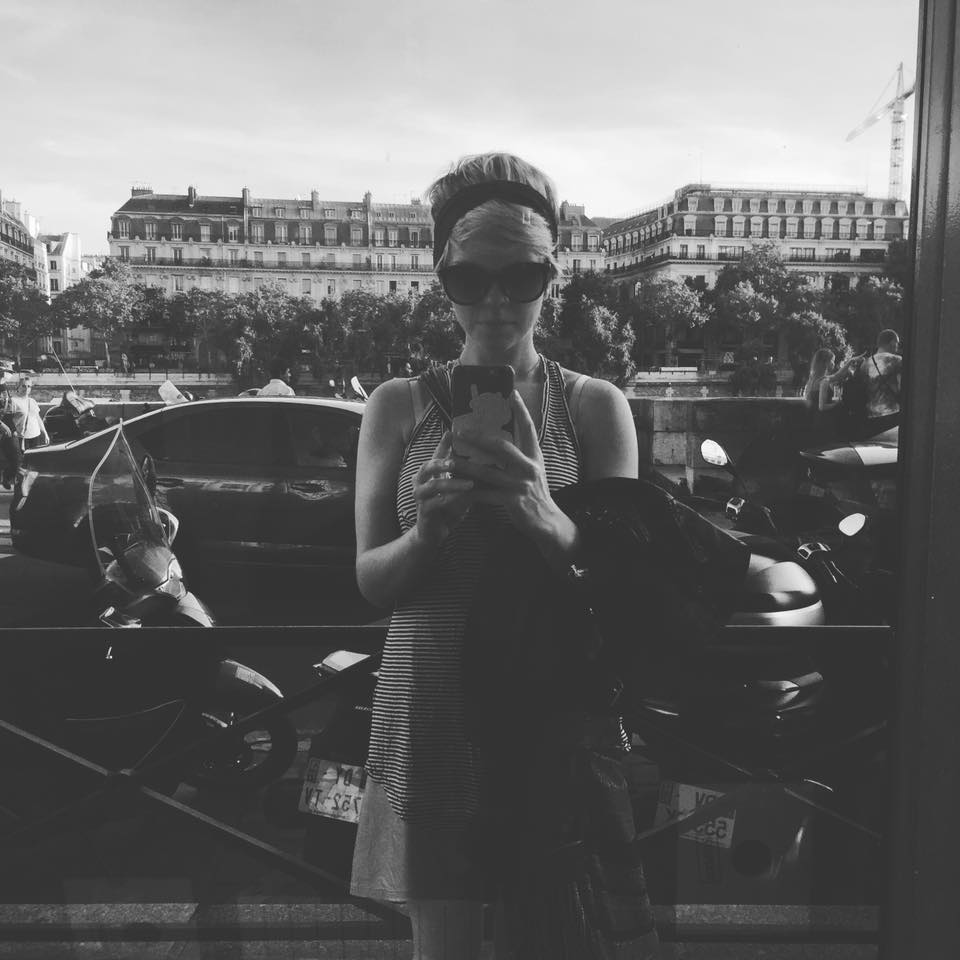 In England, at the beginning of this trip, I decide to end something back home. A short-lived fling. Despite not having any plans to marry again, the wedding of my best friend from childhood shed some light on my expectations and generally, what I'm seeking in a relationship.
I gave him a brief explanation of why, of course and unfortunately, a conversation that I was forced to have over Facebook Messenger. My unresolved feelings for him surface as I'm walking along the Seine, but I push them away, refusing to feel sad.
I decide to try to draw some kind reward from the universe for making that difficult, yet logical romantic choice. I log back into Tinder when I return to the studio.
I've done this frequently when I travel. Although I'm leaning into online dating at home, I find it more exciting and commitment-free in other places. I'm not promiscuous by any means (most of these dates are very platonic), I just seem to enjoy dates more when there aren't any strings attached.
I just hadn't planned on doing it in Paris.
Read More: I Started Travel Dating, And Here's What Happened
So I write a quick bio – in Paris for one night – let's grab a drink, and start swiping through the candidates. Some are fellow travelers and tourists, some by appearance, are stereotypical Frenchmen.
Instantly, messages.
One dark haired, thin faced native Parisian asks me where I am. More specifically, which subway stop. Then he asks "what I want", before a series of question marks and "requests" for my address before I even have a chance to reply.
I unmatch him.
The second suitor is more subtle. He asks about my trip, how long my stay is. He's attractive, thick, black, curly hair with wide brown eyes. Skin the color of tea.
Before I can dig into my interest any further, he invites me to come over to his flat and smoke weed. I tell him I don't smoke. He replies with his metro stop and home address and tells me to come.
I unmatch him.
The third and last potential match is a local architect, with the most innocent intentions of them all. After talking for a bit about my visit, his life here, he says he can't meet up this evening because of an early morning meeting.
He requests a date the next night, which I have to refuse because of my flight.
"Oh," he replies.
A beat.
Instead of the standard "Let me know the next time you're in [fill city in here]!" message most men send, the ones I meet when on trips, his response is different. Honest and refreshing.
"We'll probably never meet," he says.
"Probably not." I reply.
After a few more aggressive messages, I sigh. I close the app, redo my black eyeliner. I head to a local jazz bar recommended by a relocated Parisian friend, a place called Le Caveau de la Huchette.
He described it as cozy, local. As I pull it up on Google Maps, I see it's within walking distance of the studio. I remember passing by it a few times that day, actually. The red neon, amongst a sea of flashing colorful invitations for pizza, sushi, and crepes.
They charge me 10 euro to go in. The bar is pretty empty, with an odd mixture of people. The only jazz I hear is through a crackling speaker. Disappointed, I order a glass of Bordeaux.
The bartender, perhaps sensing this, asks if I'd like an entire bottle. I laugh, and sassily respond, "no, just a glass today."
He pulls out a margarita sized glass.
"This one?" he slyly asks, with his somewhat weak English.
"No!" I exclaim, giggling.
As soon as I take a sip, I see a dark staircase near the entrance that I'd somehow missed before. Glass in hand, I gingerly make my way down the shadowy, twisting steps.
The reveal is a secluded, cavern like room with a stage. Before long, a band comes on stage. The energy transforms. Sparks.
Parisian looking, elegant women glide across the floor. Thin, lanky bow-tied men twirl them around like little ballerinas in jewelry boxes. I just watch.
I feel him before I see him. A tall, obvious fellow tourist wearing sandals and a man purse (not hatin, just observin) is inching closer to me. I can almost hear him breathing when he abruptly leans over, beyond the shoulder I'm using to strategically turn my back to him.
"Do you want to dance?" He says clumsily, with a level of assertiveness I'm not comfortable with.
I feel guilty, but the scowl that crosses his face when I refuse subsides it.
After the song ends, I move across the room to a secluded bench. I try to see myself outside of myself, a petite, elfish looking girl with choppy, bleached hair. Brown, worn boots. An almost too-short, dancer inspired dusty pink dress, borrowed from my friend Katie.
A tattered black and white striped tank top, lazily draped over it.
I'm watching the band, the puffed up cheeks of the trumpet player. The smooth, intricate movements of the drummer. The floating skirt of the most graceful Parisian woman as she moves across the dance floor, a skirt similar to my dress when, suddenly –
"Oh, so you don't dance?" I hear someone say.
I look besides me, and there's the shortest man I've ever seen in real life. He looks expectant, and if I'm guessing correctly, about 80 years old.
His eyes are blue, and almost the same shade as mine. Completely bald. I stand up, and realize that he's even shorter than myself, and I'm just 5'2.
"I'm not a very good dancer," I apologize.
He scoffs, in the way that only the French seem to be able to.
"Come, come."
I wish I had a video of this encounter, though I don't think I'll ever forget it. What I imagine, perhaps naively, is something similar to Audrey Hepburn dancing in Funny Face. My dress, made for an occasion like this, swirls and twirls up as he spins me.
I'm still a clumsy dancer, missing some of his cues, but Jean-Claude (of course that was his name), didn't seem to mind.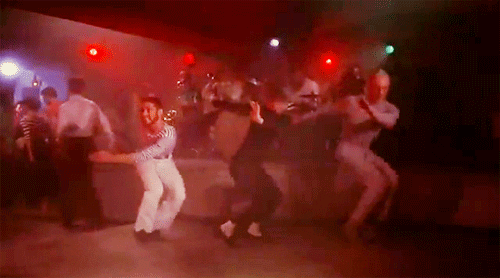 A row of handsome men, who are simply sitting and watching the encounter, seem to perk up. One moves next to the bench I was just sitting at, waiting for me to return to it.
But Jean-Claude refuses to give up his awkward dance partner.
At closing time, my cheeks are flushed. Jean-Claude, I learn, through some difficult conversation was born (or perhaps, owns a home) in Croatia. He's been to Yellowstone National Park and wants to go to New Orleans. (Or perhaps, has been there.)
He hates new jazz. He curses the movie La La Land, which I had just watched on the plane. I try to tell him that, he just curses it more.
After making sure I get home safely, just a few blocks walk that I'd probably be fine without his company, I'm not sure what to say as a farewell. I contemplate asking him if he's on Facebook, then realize how ridiculous it would be to ask an old French man if he's on Facebook.
He obviously understands this.
Instead of saying, "We'll probably never meet again," he says,
"You are very, very, very."
He never specifies very what.
I'll never know why he chose to spend his time entertaining a girl nearly 40-50 years his junior. I'll never know what was in it for him. As a goodbye, I just laugh and shrug about it, promising to return to the jazz club again some day. I turn to unlock my front door, and when I glance over my shoulder, he's nowhere to be seen.
Gone as quickly as he was to appear.
Musing a bit on the evening, I realize that although love is still slow to show itself, tonight, it seems Paris has finally trusted me enough to.