It's hot.
My grey tank has become another layer of skin. I run my hand through my short, cropped hair, taking a deep breath as I push forward.
The only other sound on the quiet, remote trail is buzzing from some bumblebees.
Besides me is Seymour.
Seymour (Morrie for short, since he doesn't respond to anything else), starts to pant as we make our way up the hill. I spot a smaller trail leading up a steeper cliff to our right.
"C'mon, buddy." I say. "Let's take a shortcut."
It's a bit more strenuous, but likely much cooler for both of us.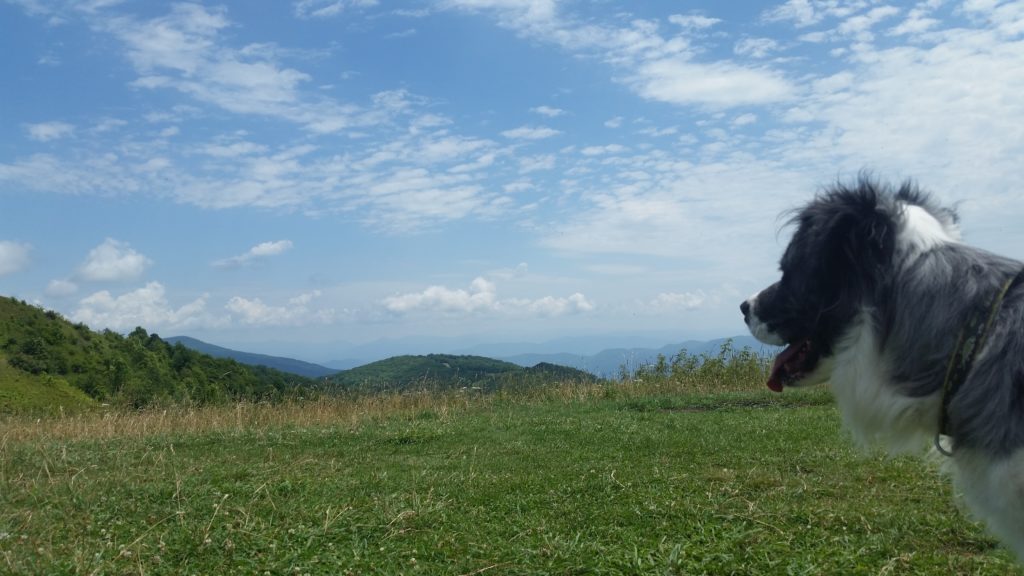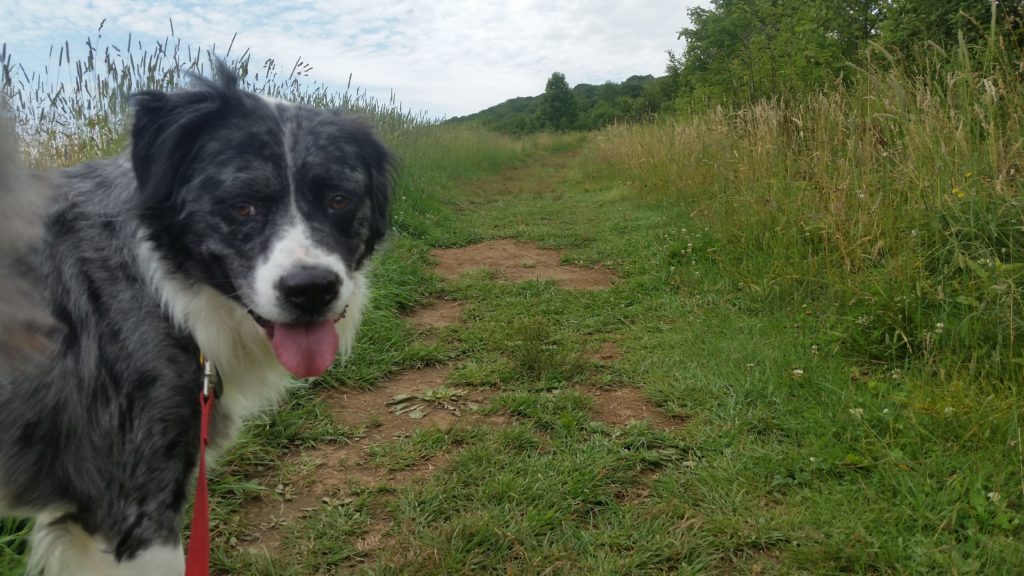 I can't believe it's only been a few months since I rescued Morrie, an Australian Cattle dog mix, from the Durham APS (Animal Protection Society). He was skinny and nearly starved when I picked him up, his ribs visible to the eye, and apparent to the touch.
For the next few weeks, friends and co-workers would run their hand across Morrie's back, commenting on how they could feel his spine. Gentle and shy, he crept away from any outstretched hand. He bowed, slightly cowering, whenever anyone tried to touch him, including me.
In addition to the medical hold the vet had on him (not to exercise him for at least a month), I was hesitant to push Morrie physically until he was healthier. I fed him a steady diet of dry, organic dog food, scrambled eggs, hormone free milk, and his favorite, turkey meatballs, to get some weight on him. I got angry when a friend of mine, who watched him for me one afternoon, took him on a run because she "thought he'd like it."
"He's not ready for that yet," I said defensively, partially out of concern for his well-being, and partially, because I knew my professional life was taking over what little free time Morrie and I had together.
I had the two jobs, one at the ad agency, the other, at the bar. I walked him every morning, on my lunch break, and before I left for my evening shift serving tables.
"It'll be different soon," I'd promise, his forlorn eyes following me as I walked out the door.
Each time I left, he'd watch from a window I dubbed, "the sad window", as my SUV pulled away. Over the next few months, I worked until I had enough money to quit. The idea of having something different, something that looked more like us, haunted me each day I was still there.
Now, walking a portion of the AT (Appalachian National Scenic Trail), I've fulfilled my promise.
It's a Tuesday, and instead of sitting at my desk, I'm seated atop Max Patch Mountain, gazing out over the hazy blue mountain ranges in the distance. It was a nearly thirty minute ride to the top, a careful, and deliberate drive up the steep road. When we reached the parking lot at the top, Morrie and I just stood there for a moment and gazed over the fields of tall grass and matted trails.
Now, he's playfully snapping at the previously mentioned bumblebees. I take a sip of water, musing over what's next, as I run my hand across his salt and pepper colored fur.
I can no longer feel his ribs.
Drifty Rank: 8/10 Julie Andrews spinning around in scenic circles.