Don't read this if you're planning on seeing The Picture of Dorian Gray at Theater Now in Wilmington.
THERE ARE SPOILERS.
SPOILERS.
AHEAD.
STOP.
READING.
It was a Saturday evening. I was casually nibbling green beans when Chandler Burns died in front of me.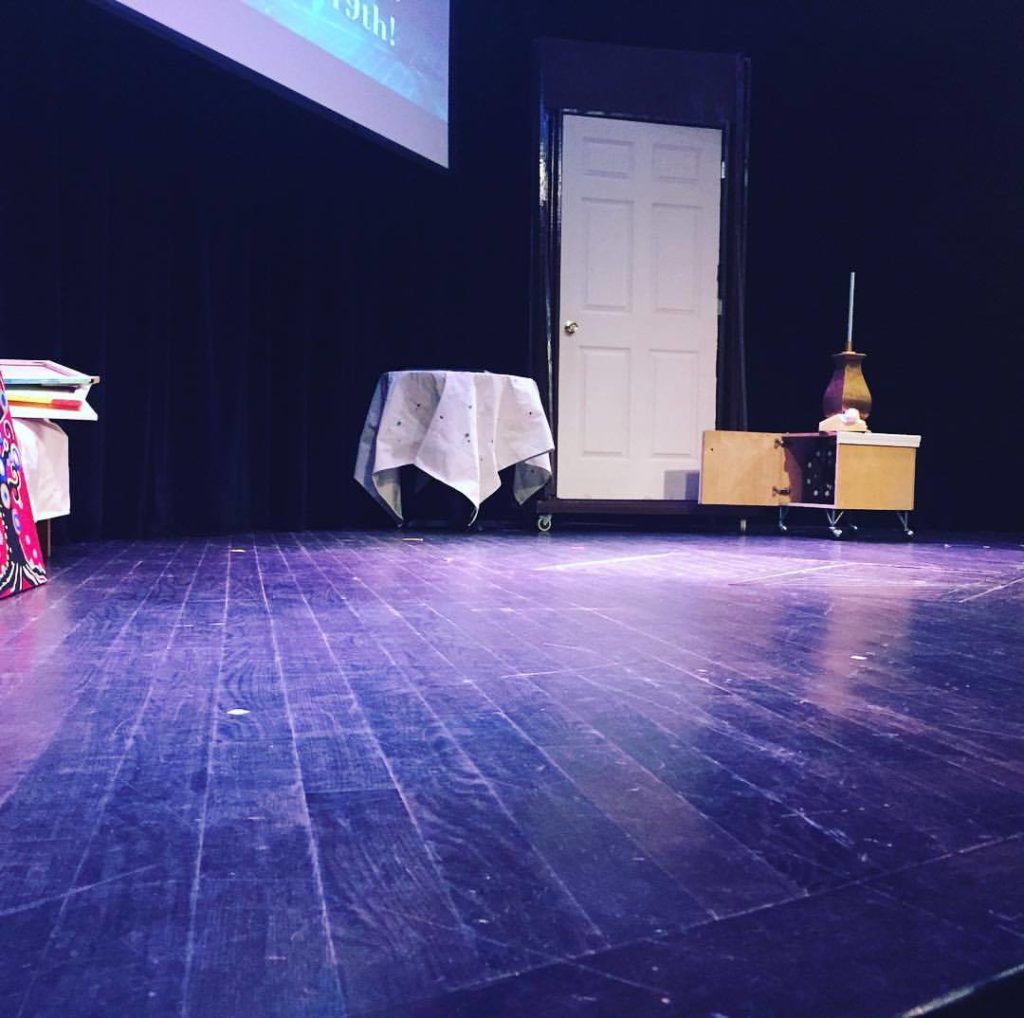 This was obviously a part of the plot of The Picture of Dorian Gray, the current show at TheaterNOW in downtown Wilmington, N.C.. I'm going to preface this entire post with the fact that I've never been to dinner theater. Due to my salty and satirical nature, I'm probably not well suited for it.
But I did enjoy it.
READ MORE: I Saw Dave Fucking Chappelle At The Fillmore
Up until the show, I also wasn't familiar with the story of Dorian Gray. During a hot, uncomfortable ride to Raleigh (because of the heat, not because of the company), my friend Chandler, who plays Basil in the play, was giving me the TV Guide version of it.
Basically, his character Basil was in love with the titular character and that he was super stoked about it. About the show overall, not being in love with Dorian, though I wouldn't blame him for the latter. The character of Dorian Gray is your basic "I'm damaged and kind of fucked up, but also really attractive" kind of guy, hence, making him irresistible to all.
There may have been more details about it, but I was too busy melting that afternoon to recall.
SEE MORE: Drifty Stories | 24 Hours In Phoenix
When the show opened, I decided to go. Partially out of intrigue, partially because Chandler saw The Laramie Project (the show I was in) no fewer than 104 times. I invited my friend Chris (also from TLP), and we snagged a table right near the stage.
So overall, here's what you need to know about the show:
Dorian, a super narcissistic, aspiring writer is really into appearances and himself. Played by Grant Hedrick, (who I secretly referred to as Baby Hugh Grant until I met him later at a party), Dorian is self-serving and afraid of growing older. Despite his shortcomings, Basil (Chandler) so inspired by his love, he paints a dope portrait of him looking like a total badass.
But because of a secret wish that Dorian makes the day he poses for it, the portrait is haunted AF and makes Dorian crazy.
(Note to Grant, the actor: you should probably take that portrait that is actually of you and hang it in your apartment. Blow it up. Get it embroidered on a blanket. Get it printed on mugs. Make an Etsy store. Make millions. Move to a tropical island. Retire.)
Anyway, Dorian loathes what the portrait has done to him, and it's not super clear why. He was kind of asking for it. Dorian is also in love with an actress named Sibyl, and eventually writes a play with his college friends. All of these actors were really funny, especially Kai Knight, who plays a very convincing drunk.
SEE MORE: Karole | The Driftyland Podcast
The story brings you through time, showing Dorian's closest friends growing and changing, aging. Dorian loses himself into his depravity, slowly ruining the lives around him… while globe-trotting and writing a book, of course. The character (originally created by Oscar Wilde), is your basic Vicomte de Valmon.
Translation for those who don't want to Google that: a much more sadistic version of Sebastian from Cruel Intentions, or Lestat from Interview with the Vampire. But not a soul-sucking, immortal. Or a vampire.
(That's a Tom Cruise joke, people.)
The cast of Dorian Gray at TheaterNOW is young, but enthusiastic, eager and energetic. They're invested in their roles. They retell the story in a digestible way, bringing you into the frustration and angst felt and exuded by a (every so slightly) psychopathic megalomaniac.
Plus, they're all surprisingly really good at fake English accents.
You can buy tickets for Dorian Gray on the TheaterNOW website. Show runs until August 26th.