I caught up on Girls, and now I want a tea set.
That I will not be placing next to windows. I scoured Etsy, Wayfair, and other go to hipster decor destinations to curate awesome Drifty inspired tea sets.
That I will obviously use to serve premium vodka.
All jokes aside, tea is a tradition in my family. My Mom and I both love tea, and I have fond memories of staying up late with my Mom-Mom to drink tea. She always only let me have one cookie with my cup, and disliked when I dipped it in.
To date, I don't have a tea kettle. I just warm it up in the microwave, which is some kind of tea lover sin. Maybe I'll draw from my own inspiration, and find something to either make or serve tea in.
Kind of a Garden Party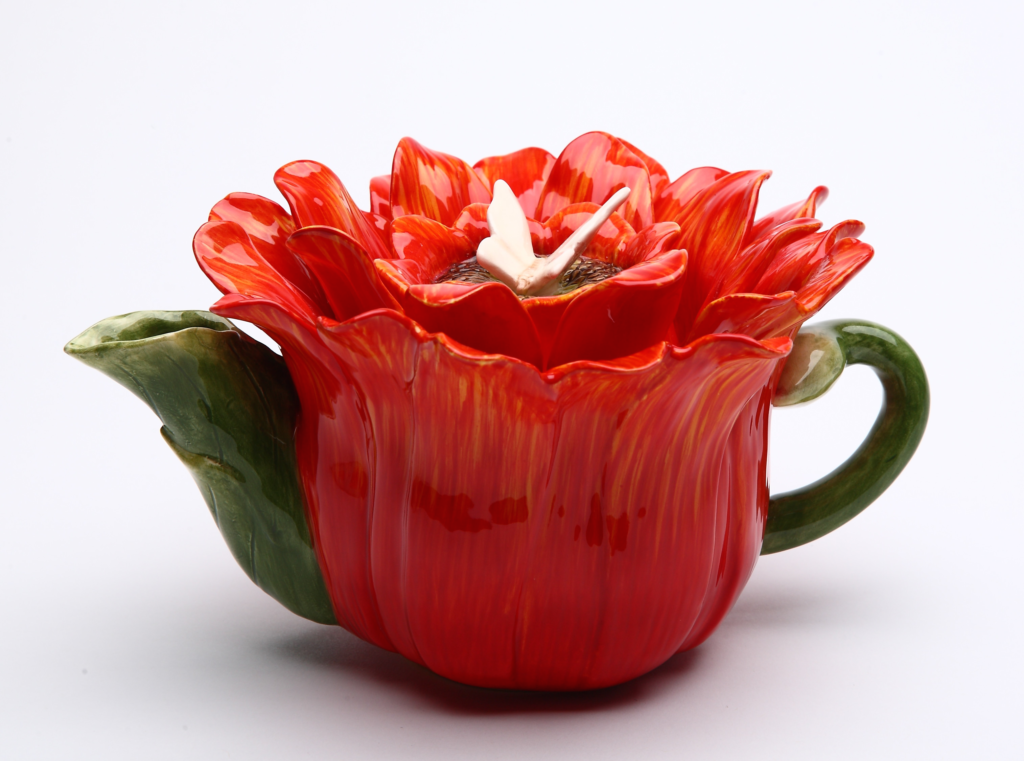 I feel like a lot of tea sets are overdone.
Just get something cool and schmancy, and add on some basic cups to match. I feel like some red or black little cups would complete this set. You can get this Gerbera Tea Set from Amazon or Wayfair, and if you like being matchy matchy, they have flower cups to go with it.
Swellow Yellow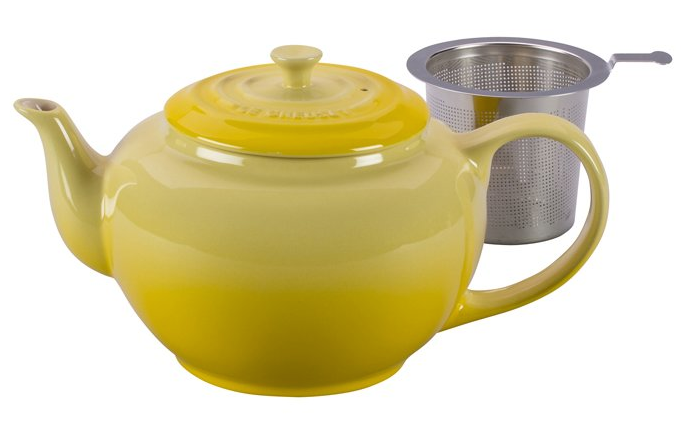 This little Le Creuset yellow teapot has a ton of potential. It's so simple.
Just match it up with some clear, or slightly mismatched beige cups and you're good to go. The diffuser is a nice add on, and since it's Le Creuset, you know it'll last.
Minimal Grey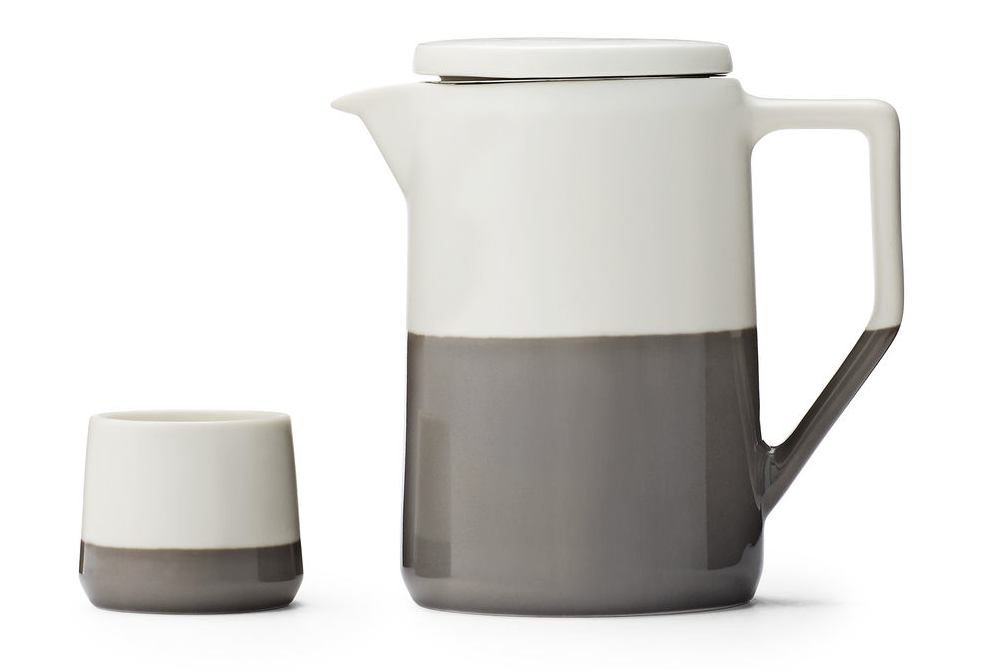 I love this  grey and white tea set from Teavana. It's on trend without being overly hip, and would be great for serving coffee, juice, or water, as well.
Minimal and multi-functional for the win. Pair with some Earl Grey.
Handcrafted & Wooden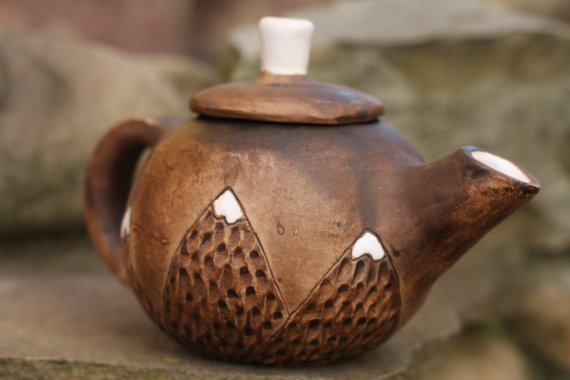 This wooden, handcrafted teapot is my favorite of the list. It's made by an Etsy Store based in the Ukraine, which tugs at my heartstrings a bit (I'm Ukrainian).  I love the unique detail, although I couldn't use this very often.
The store has some matching cups, in case you wanted to make a set out of it.
 Crystal Clear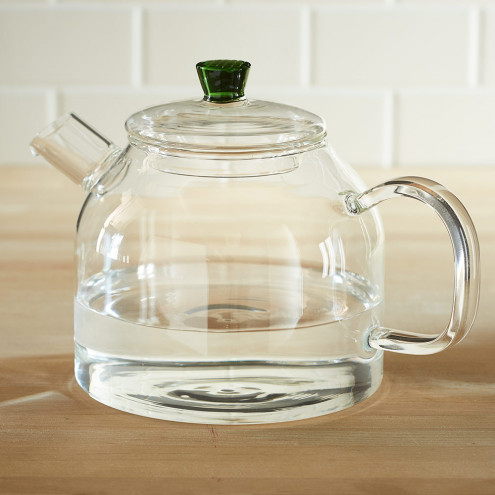 I'm a sucker for clear dishware. Whatever, no shame. I love a good glass plate, cup, or tea kettle, like the one before. Paired with some clear mugs, this could be a seriously cute little tea set.
I'm a big fan of blooming teas as well, which makes the idea of a clear set even more appealing.  This particular kettle came from Vivaterra, but you can find a similar one on Amazon.